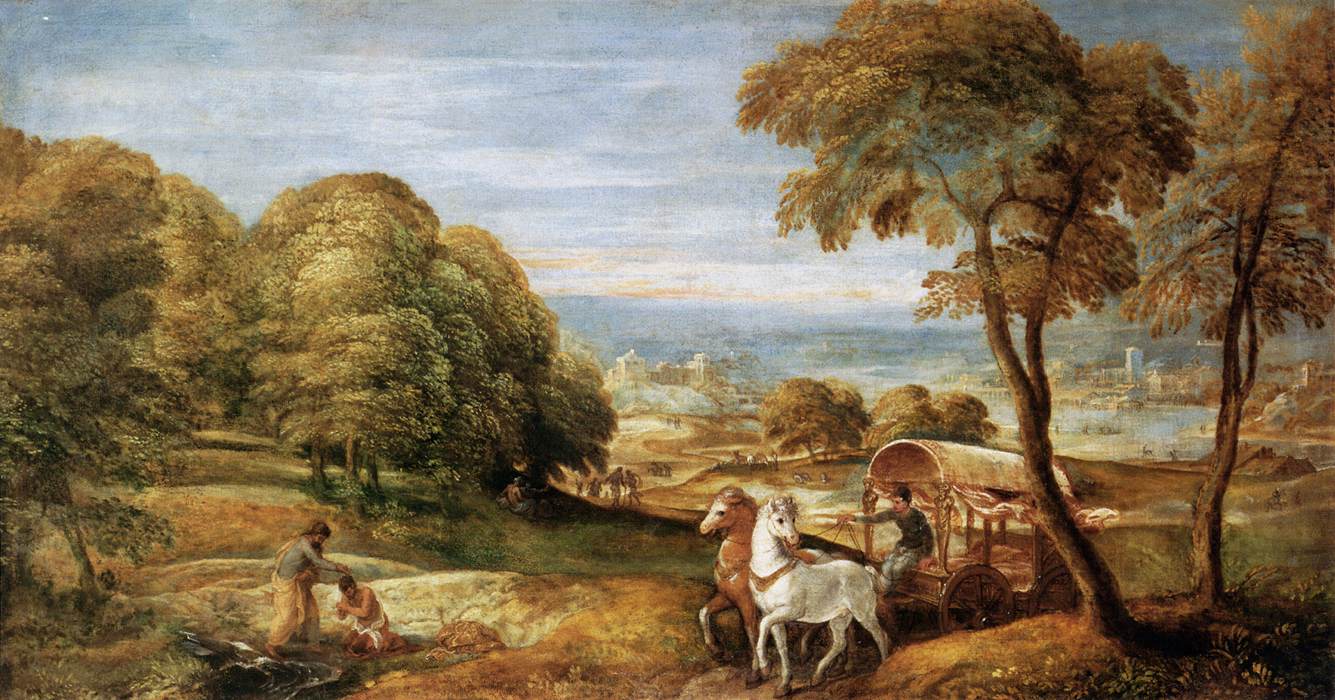 The Baptism of the Ethiopian Eunuch by the Deacon Philip painted by Lambert Sustris between 1545 and 1550. [Public domain], via Wikimedia Commons
Nov. 28 Ethiopian eunuch
Did you know one of the first foreigners mentioned in the Bible to be baptized was an African?
In the Acts of the Apostle, Chapter 8:26-40, we read the account of the Ethiopian eunuch. This person was a black person baptized by Saint Philip. The Ethiopian eunuch was a court official in charge of the treasury of the Queen of the Ethiopians. "Ethiopian" refers to a person of color from Africa. The Greeks used this word, which means "burnt", or darker skin.
This is copyrighted material, used with the permission of the Archdiocese of Washington, Office of Black Catholics.
More about Black Catholic history
Blacks in Catholic Christianity have a long and vibrant history.
Much of that history is generally unknown to Black Catholics as well as to the rest of the faithful. On July 24, 1990, the National Black Catholic Clergy Caucus of the United States designated November as Black Catholic History Month to celebrate this long history and proud heritage of Black Catholics. During this month we celebrate the presence of our ancestors who kept the faith and are models of living the Gospel life.
Today is the final entry of the Black Catholic Saints Feature. For more information on the history of Blacks in American Catholicism visit the National Black Catholic Congress' web site.
November is Black Catholic History Month.
Sign up for our daily Black Catholic Saints email during the month of November to learn more about these holy men and women.