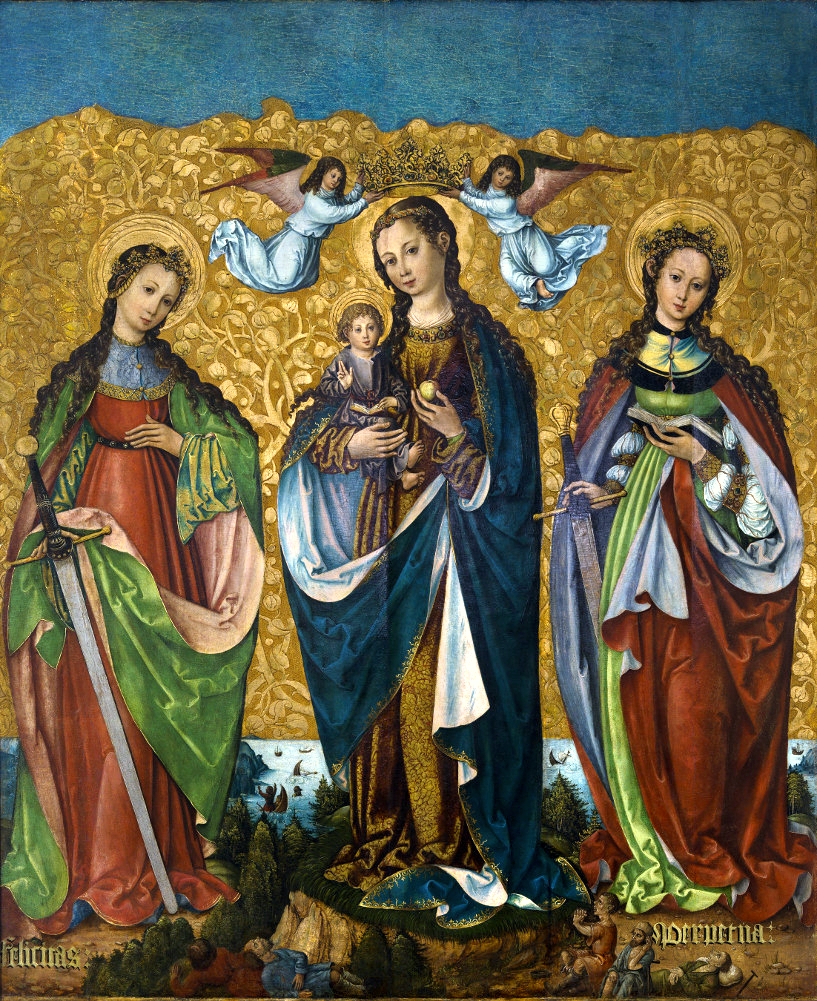 Mary and Child with Saints Felicity and Perpetua (Sacra Conversazione). [Public domain], via Wikimedia Commons
Nov. 8 Sts. Perpetua and Felicity
Did you know that two young African Christian women and three companions were thrown to wild animals and killed for their faith at Carthage in the year 203?
St. Perpetua, a new mother, and her pregnant maid-servant, St. Felicity, were first arrested during the Roman persecution of Christians. Both women had to leave their families because they refused to worship Roman gods. St. Perpetua's account of their harsh treatment in prison is considered one of the earliest and most dramatic documents of Christian martyrdom. Saint Felicity gave birth to a daughter just three days before she and Saint Perpetua were ultimately beheaded for their faith
This is copyrighted material, used with the permission of the Archdiocese of Washington, Office of Black Catholics.
More about Black Catholic history
Blacks in Catholic Christianity have a long and vibrant history.
Much of that history is generally unknown to Black Catholics as well as to the rest of the faithful. On July 24, 1990, the National Black Catholic Clergy Caucus of the United States designated November as Black Catholic History Month to celebrate this long history and proud heritage of Black Catholics. During this month we celebrate the presence of our ancestors who kept the faith and are models of living the Gospel life.
November is Black Catholic History Month, read more about it.
Sign up for our daily Black Catholic Saints email during the month of November to learn more about these holy men and women.