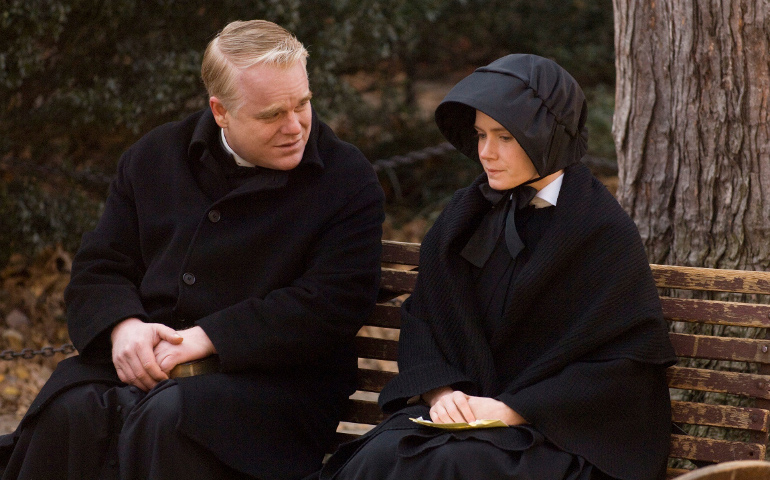 Philip Seymour Hoffman and Amy Adams star in a scene from the movie "Doubt." (CNS/Miramax)
A private funeral Mass is scheduled for Friday for Philip Seymour Hoffman, the Academy Award-winning actor who died Saturday, at a Jesuit church in Manhattan, N.Y., according to news reports.
The 116-year-old St. Ignatius of Loyola Catholic Church also was the site of the funeral Mass for Jackie Kennedy Onassis.
Hoffman, a Catholic, played Fr. Brendan Flynn in the 2008 film version of John Patrick Shanley's play "Doubt," with guidance from his friend, Jesuit Fr. James Martin. Read a tribute to Hoffman that Martin wrote at the time.