Death penalty watch: Georgia supreme court upholds lethal-injection secrecy law. The court says the law plays a "positive role" in the capital punishment process.
More on the death penalty: Texas appeals court stays execution over claim of mental disability. 
Egyptian-born British cleric found guilty in U.S. terrorism trial. This is the second of three terrorism trial held in lower Manhattan, N.Y., this year.
Washington archdiocese takes to the heavens, with a drone. The archdiocese has a new hubcap-sized flying device. 
As Pope Francis' visit to the Holy Land nears, hate crimes are a concern in Israel.
More on the Holy Land visit: Russian church absent player in meeting between Francis and world's Orthodox Christian leader. 
For Syria's three-year armed conflict to come to an end, all foreign fighters and the external powers that support them must first leave the country, said Mother Agnes Mariam, a Carmelite nun in Syria.
To read more about nuns and the work they do, visit NCR's new website devoted to covering the mission and ministry of Catholic women religious. Check the site daily at 

Global Sisters Report. Here's a great example of the work of GSR: A report on Kino teens that bring youthful zeal to immigration reform efforts.
And nuns, backed by Pope Francis, warn of human trafficking at the World Cup.
Tel Aviv Catholic church serves growing migrant community. Each week the church holds five Masses.
Former Irish bishop said that nuns in the center of the public inquiry into institutional sexual abuse have been taken for granted. The Sisters of Nazareth apologized for abuse, but the bishop expressed admiration for their caring of thousands of troubled children amid the violence and poverty of Northern Ireland in the 1960s.
Lima, Ohio: People are too self-centered today, a priest said at the Rotary meeting. He urged the Rotarians to look to the community rather than themselves.
Jersey City, N.J.: Mountain-climbing priest mourned by hundreds after fatal fall. 
And finally, some Italian women are begging Pope Francis to let priests marry, because they are deeply in love with them.
---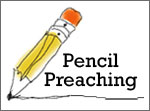 Looking for a little inspiration to begin your day? NCR's sister publication, Celebration, gives you two options, both based on the Scripture readings of the day:
Pencil Preaching is blog in which Celebration editor Pat Marrin combines Scripture and sketching to reflect on the Word.

Daily Bread is a series of short reflections written by four authors who meet regularly to share the readings. Daily Bread is intended to help daily preachers and others who pray from the assigned Scriptures each day to orient themselves to the Living Word addressed to the church in the world. It's a great way to begin the day.
Advertisement