LCWR leaders released a statement after their annual meeting held last week. The sisters said they will continue dialogue with the church officials who are demanding reform, but they will also protect the integrity of their group.
You can read all of the LCWR 2014 annual meeting coverage on NCR. 
Pope Francis discussed a lot of different topics in a press conference aboard the papal flight from Seoul, South Korea. Some of the topics included his health, Iraq, and a possible visit to the United States.
The Korean bishops held a press conference after Francis left their country. They read a statement and answered questions about comfort women, Francis' words and actions, and if the Korean church will change because of the visit. You can read all of NCR's coverage of Francis in South Korea here. 
Why are we detaining these women and their children? asks Janet Gildea at the 

Global Sisters Report, devoted to covering the mission and ministry of Catholic women religious. It offers news, commentary and reflections on spirituality and theology.
Paul Ryan's plan is signaling a shift in the GOP's attitude toward poverty and opportunity as talking points. 
Some evangelicals in the Republican party are feeling left out. They can't seem to find a standard-bearer.
Arizona: Records show the state is loose with its execution rules. 
Uganda: Priest helps create self-sustaining school systems. 
Central African Republic: The crisis continues in the country as an archbishop says that dialogue is the solution. 
Melbourne, Australia: The church has expelled a priest after allegations of sexual impropriety arose in the sex abuse royal commission hearings.
Chicago: A 93-year-old retired priest had to be rescued from the Monroe Harbor after his wheelchair rolled into the water during the annual Air and Water Show.
Waverly, Iowa: A priest will be on the panel of a community discussion about depression, spurred by the suicide of actor Robin Williams. 
---
Looking for a little inspiration to begin your day? NCR's sister publication, Celebration, gives you two options, both based on the Scripture readings of the day: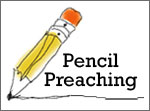 Pencil Preaching is blog in which Celebration editor Pat Marrin combines Scripture and sketching to reflect on the Word.

Daily Bread is a series of short reflections written by four authors who meet regularly to share the readings. Daily Bread is intended to help daily preachers and others who pray from the assigned Scriptures each day to orient themselves to the Living Word addressed to the church in the world. It's a great way to begin the day.
Advertisement