Kansas City, Mo. -- NCR broke the news yesterday. Kansas City Bishop Robert Finn is under investigation by the Vatican. 
Column -- Welcome Robert Mickens to NCR! Mickens' first column appeared yesterday on the upcoming Synod on the Family. 
Vatican City -- Vatican says dismissal of Paraguayan priest had nothing to do with sexual abuse. 
Baltimore -- Finance workshop gets down to business for future and current parish leaders. 
Sisters' art makes space for the holy by Kate Oatis at 

Global Sisters Report, devoted to covering the mission and ministry of Catholic women religious. It offers news, commentary and reflections on spirituality and theology.
Delhi, India -- Minorities demand action against a hate campaign against Christians and Muslims. And police are investigating a church burning in Bhopal, India. 
Rome -- A new Mormon temple has been built and the Vatican prelates are not too enthusiastic.
Madrid, Spain -- A new beatification brings Opus Dei into the open. 
Commentary -- Which state has the best chance of making gay marriage the law of the land? 
Notre Dame -- A recent conference examined the martyrdom of Archbishop Oscar Romero. 
Rome -- Vatican Radio is in the crosshairs of a media consolidation project. The station can expect substantial downsizing as a media commission works toward a reform of Vatican communications.
A scull cap worn by Pope Francis sold for over $113,000 on Ebay. 
Ocala, Fla. -- A Catholic high school has switched from textbooks to iPads. 
---
Looking for a little inspiration to begin your day? NCR's sister publication, Celebration, gives you two options, both based on the Scripture readings of the day: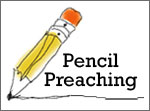 Pencil Preaching is a blog in which Celebration editor Pat Marrin combines Scripture and sketching to reflect on the Word.

Daily Bread is a series of short reflections written by four authors who meet regularly to share the readings. Daily Bread is intended to help daily preachers and others who pray from the assigned Scriptures each day to orient themselves to the Living Word addressed to the church in the world. It's a great way to begin the day.
Advertisement