A reader wrote to me yesterday, questioning the headline we had on the article about Pope Francis' Christmas address to the Roman Curia: Pope issues scathing critique of Vatican bureaucracy in pre-Christmas meeting. "Pope Francis was giving an examination of conscience and not a critique, much less a scathing critique," the reader asserted. "At best (or worst) it is an implied critique." I respect the reader's opinion, but I stand by the scathing label.
I did a quick google search and found these headlines about Francis' examination of conscience. (These aren't links.)
Pope Francis deplores Vatican 'ills' in speech to Curia -- BBC News
Pope Blasts Roman Curia -- U.S. News & World Report
Pope berates Vatican's administrative red tape -- Press TV
Pope warns of "spiritual Alzheimer's" among 'diseases' threatening Roman Curia -- Zee News
Pope Francis Sternly Rebukes Vatican Bureaucracy -- New York Times
Pope says the Vatican is infested with 'spiritual Alzheimer's' -- ChristianToday
Pope Francis Gives Stern Talking to Vatican Bureaucracy -- TIME
Pope Francis makes scathing critique of Vatican officials in Curia -- The Guardian
Pope says Vatican is 'sick' with power in Curia address -- Telegraph.co.uk
Francis damns 'diseased' Curia for its vanity and 'spiritual Alzheimer's' during annual Christmas meeting -- The Tablet
Pope Francis: Christmas greetings to Curia -- Vatican Radio
Pope Francis: Merry Christmas, you power-hungry hypocrites -- USA TODAY
The Press Enterprise of Riverside, Calif., polls readers and finds Inland Catholics laud pope's candor. Read the penultimate paragraph: apparently the bishop of San Bernardino diocese has gotten the message.
Here's Robert Micken's take on the situation: Francis gives Roman Curia officials coal for Christmas
Berlin -- German bishops signal opening for some divorcees
New York Times editorial: Prosecute Torturers and Their Bosses Any credible investigation should include former Vice President Dick Cheney; Mr. Cheney's chief of staff, David Addington; the former C.I.A. director George Tenet; and John Yoo and Jay Bybee, the Office of Legal Counsel lawyers who drafted what became known as the torture memos.
United Kingdom -- Dozens of child abuse survivors have urged the government to scrap an inquiry into historical abuse and replace it with a more powerful body.
Commentary -- The False Choice of Protesting for Justice and Supporting Our Police by Paul Brandeis Raushenbush
Commentary -- Leadership lessons from besieged nuns by Margaret J. Wheatley
Syrian refugee children get taste of normalcy at Good Shepherd center
What the pope should do in Philly in September: This region is also gaining a reputation for adopting another strategy to bridge growing social and economic gaps. Why not take the pope to see faith-based community organizing in action?
Santa's real workshop: Inside the 'Christmas village' of Yiwu, there's no snow and no elves, just 600 factories that produce 60% of all the decorations in the world
Cleveland, Ohio -- A Muslim woman who says she was forced to attend Christian church services during a 60-day jail stint on an assault charge has sued the county.
Nuns On The Ranch Give A Heavenly Twist To Beef At the Abbey of St. Walburga, 5 miles south of the Colorado-Wyoming border, cattle, water buffalo and llamas graze on grass under the watchful eye of Benedictine nuns. (Text and audio.)
Same-sex marriage in Florida begins Jan. 6
---
Looking for a little inspiration to begin your day? NCR's sister publication, Celebration, gives you two options, both based on the Scripture readings of the day: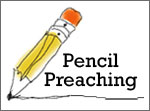 Pencil Preaching is blog in which Celebration editor Pat Marrin combines Scripture and sketching to reflect on the Word.

Daily Bread is a series of short reflections written by four authors who meet regularly to share the readings. Daily Bread is intended to help daily preachers and others who pray from the assigned Scriptures each day to orient themselves to the Living Word addressed to the church in the world. It's a great way to begin the day.
Advertisement