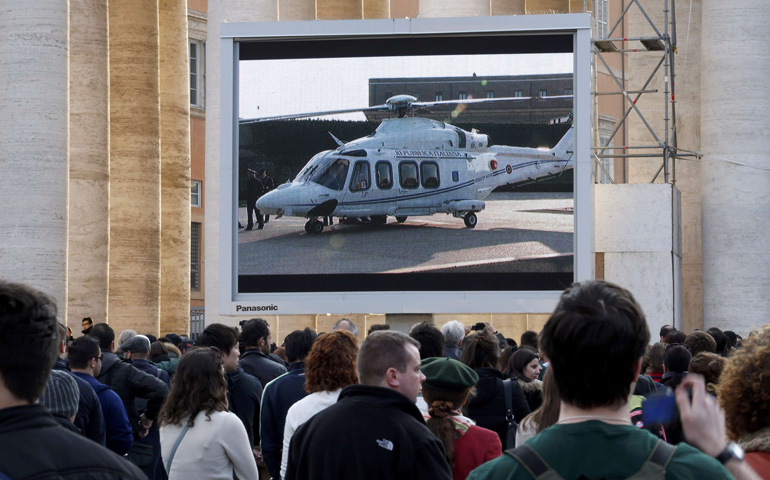 People in the Vatican's St. Peter's Square watch a giant screen showing the helicopter waiting to carry Pope Benedict XVI to the papal summer residence at Castel Gandolfo, Italy, on Feb. 28, 2013, the final day of his papacy. (CNS/Reuters/Stefano Rellandini)
Two years ago today, Pope Benedict XVI left the Vatican for the last time as pope, ending his eight-year papacy and leading to the election of Pope Francis. Benedict still lives at the Vatican and, according to his personal secretary, has no regrets about his decision to retire.
To commemorate the anniversary, we decided to bring back a social media stream we originally created the day Benedict left office. Please note that these tweets and links are two years old; some may no longer work correctly.