This is the time of year for family stories, the well-worn, deeply loved lore that reminds us of who we are, the anecdotes that explain relationships within the family and where we think we fit in the world.
 
Fourth Sunday of Advent
Micah 5:

1-4a


Psalm 80




Hebrews 10:5-10




Luke 1:39-45
With that image in mind, we might imagine that we are hearing today's Gospel story of the Visitation from a group of elderly cousins remembering Mary, Elizabeth and Zachary, years after the events took place. Like many families, they tell the tale by sharing more commentaries than details.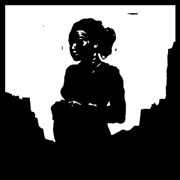 "Remember Auntie Lizzie? She was so excited I don't even think she knew what she was saying!"

"Then Uncle Z, poor guy -- all he could do was stand around and listen to the women telling their stories. We always said it would take an act of God to shut him up ... it's just that nobody thought it would ever happen!"

"What about Joey? Poor guy! Where did he think she ran off to?"

"Don't forget, it all happened while the family still lived like peasants in the countryside; they were bumpkins when they got to the bustle of the city and the Temple."

"Come on! Hadn't all of this been predicted for a long time? They should have understood it from the get-go!"

"Sure, but who ever believed it would really happen? It's one thing to talk about the great days to come. It's another to believe that it's actually coming true -- especially in your own family."

Of course, Luke presented his Gospel narrative in a more structured and restrained way, using carefully chosen words and details to set up everything that would follow. But today's Gospel is still a family story; in fact, it's our family story, a tale of the early days of our own religious clan.

We can claim Elizabeth and Zechariah as our ancestors just as we've been taught that Mary is our mother. So, now is the time to hear the tale again.

It seems as if St. Elizabeth -- Auntie Lizzie to some -- was the theologian who got right to the heart of it all. While it took Thomas Aquinas multiple volumes to put together his Summa Theologica, he would probably agree that Elizabeth summed it up with her one pithy statement: "Blessed are you who believed that what was spoken to you by the Lord would be fulfilled."

Elizabeth understood what Psalm 40 taught her when she prayed it: "Sacrifice and offering you did not want ... so I said ... I delight to do your will." Elizabeth realized that she had become another Sarah who could laugh in delight at what God was doing. She also understood that her young relative Mary was the living embodiment of that psalm's proclamation "Your law is in my inner being!"

Elizabeth's great act of faith consisted in believing that God was indeed working mightily in and through lowly women from insignificant villages in a conquered, powerless nation. Before Zechariah sang his Benedictus, the mother of John the Baptist prophesied that God was indeed coming into the midst of the people.

Today's readings invite us to treasure fond memories of these two women who are our ancestors in faith, these two whose faith freed them enough to believe in what reason told them could never happen. These two knew they were only women. Not only that, but Elizabeth was too old and Mary too inexperienced; there could be no rational expectation that God's promises would be fulfilled through them.

But that impossibility, their utter incapacity, was precisely their advantage. Because they knew they could not accomplish it by themselves, they did not limit God to their own abilities or expectations. They were empty enough to become full of grace.

Today, as we prepare to celebrate the feast of the Nativity, we are invited to contemplate the example of Mary and Elizabeth. They offer us a model of friendship rooted in shared faith, a faith so deep that it risks everything and can even rejoice in the adventure of an unknown future.

They show us what it means to offer ourselves as God's humble instruments, as each in her own way embodies Jesus' own prayer of consecration: "Thy will be done."

Today, Elizabeth the prophet proclaims Mary's blessedness and calls each of us to follow her example. Elizabeth reminds us that the way to true beatitude, true happiness, is to join Mary in the faith that God's promises will come true.

Both of them are present in the Word today to make us aware that we will see only what we are willing to believe.

[Mary M. McGlone is a Sister of St. Joseph of Carondelet. She is a freelance writer and executive director of FUVIRESE USA.]
Advertisement