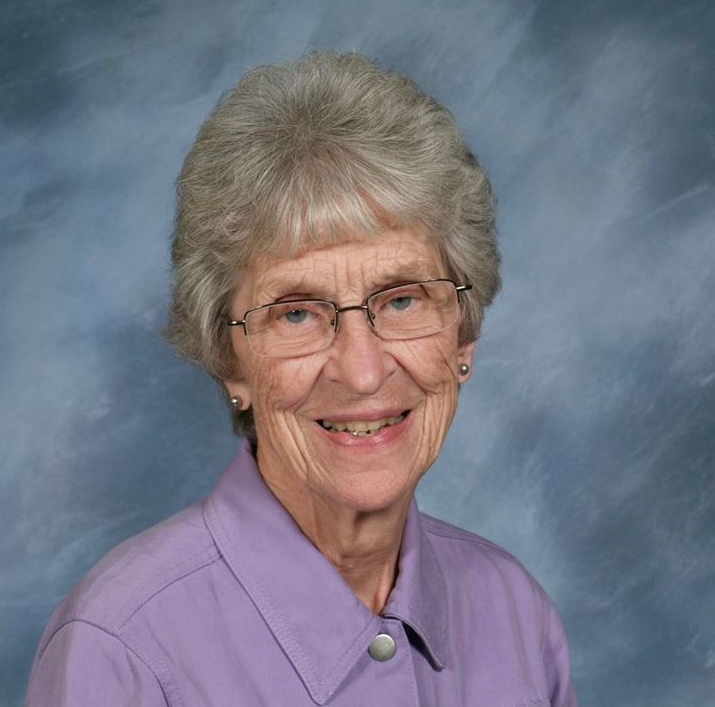 Immaculate Heart of Mary Sr. Margaret Brennan. (Courtesy of Sisters, Servants of the Immaculate Heart of Mary, Monroe, Mich.)
Immaculate Heart of Mary Sr. Margaret Brennan, a theologian and educator, who died Thursday, April 28, at the age of 92, is being remembered as a "wonderful gift to the whole church."
Brennan was instrumental in forming the organization that would become the Leadership Conference of Women Religious, and she served as the group's president in 1972. She was also general superior of the Monroe congregation of Sisters, Servants of the Immaculate Heart of Mary from 1966 to 1976. In both leadership roles, Brennan helped sisters navigate the period of dramatic change that followed the Second Vatican Council.

"She was a giant in religious life," said Mary Fisherman, producer and director of "Band of Sisters," a documentary about the effects of Vatican II on religious life. "She was the right person in the right place, and she really made an impact that is still being felt."
For one thing, Brennan was an ardent supporter of the push for women religious to pursue advanced theological studies. It bothered her, Brennan wrote in her 2009 memoir, What Was There for Me Once, that women religious of the pre-Vatican II era had to always defer to men when it came to theology. Brennan had been one of the first Catholic sisters to earn a doctorate in theology, and when she became superior general, she made it a goal that for every 100 sisters in her congregation, there would be 10 theologians.
Holy Union Sr. Carol Regan, associate director of the Religious Formation Conference, said Brennan's foresight and wisdom in encouraging the development of women theologians in her community has had profound and widespread effects.
"That goal was a wonderful gift to the whole church and to American women religious," Regan said. "We have profited from her sisters' scholarship and leadership. She's someone whose name I've heard my whole life, and I've always respected her wisdom."
---
Related: Sr. Margaret Rita Brennan's leadership has lasting influence for US women religious
---
Like most Immaculate Heart of Mary sisters of her time, Brennan's first ministry had been teaching, and after her time in leadership, she retuned to teaching, this time as a theology professor at Regis College at the University of Toronto.
"I think teaching was her first love -- her vocation within a vocation," said Mary Jo Leddy, a lecturer at Regis College and one of Brennan's former colleagues there. "She had a passion for the study of theology and worked to make theological reflection accessible to women and lay people. She had the courage to ask questions and the faith and hope to wait for the right answers.
During her 25 years at Regis College, Brennan continued to encourage women toward advanced theology degrees. Dominican Sr. Carla Mae Streeter, professor emerita of systematic theology and spirituality at Aquinas Institute of Theology, was one of her Brennan's students at Regis College. She told National Catholic Reporter she is forever indebted to Brennan for her encouragement.
"She has been a significant mentor in my professional life," she said. "She challenged me, because of the papers I was handing in in her class, to do doctoral work. I will never forget the kindness of Margaret in challenging me to do what I never dreamed of as possible for myself. So I will celebrate this woman for many, many years to come -- until my own passing."
Despite decades spent affirming women to own and voice their experiences of religious life and of God, it was only at Regis College that Brennan began to more deeply understand her own attraction to feminist spirituality. As she wrote in her memoir, it was in Toronto that she began an earnest quest to answer the question, "Who and where is God for me now?"
She realized that the God of her childhood, a God mired in "androcentric values" and "domination" was not the one she recognized in her own life. Such a patriarchal view of the God and of the Catholic church, she wrote, "legitimizes oppression."
For Mary Jo Leddy, that ability to question and probe theological conventions is a significant part of what will be Brennan's legacy.

"In many ways, Margaret exemplified all that is best in American women religious," she said. "She cared deeply about the church and felt a keen sense of responsibility with it and for it. She was intelligent, brave, truthful and energetic. In her manner of aging and her dying, she continues to teach us all."
This story was updated with additional information and reflections April 29, 2016, 11 a.m. Central Daylight Time.
[Dawn Araujo-Hawkins is Global Sisters Report staff writer, based in Kansas City, Mo. Follow her on Twitter @dawn_cherie]