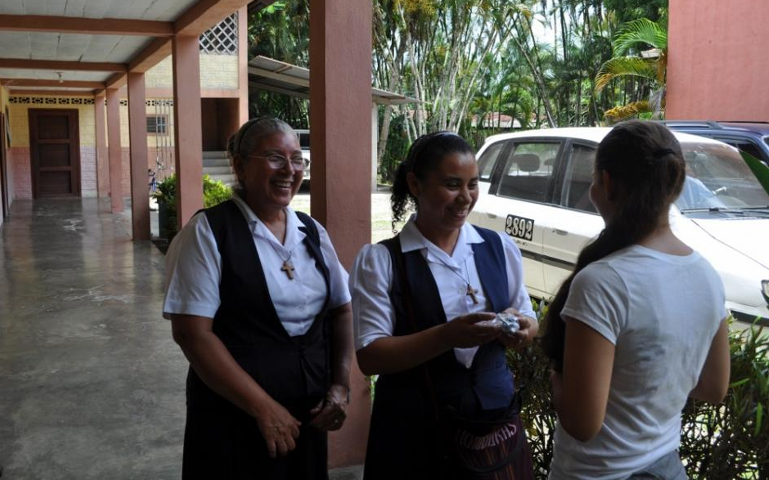 Sr. Presentación Aguilar, left, and Sr. Maria de Rosario Soriano in Arizona, Honduras, are members the Messengers of the Immaculate community. They were activists opposed to a mine in the nearby town of Nueva Esperanza. (GSR photo / J. Malcolm Garcia)
The mines no longer operate.
The large trucks that carried heavy equipment no longer rumble down dirt roads fogging the air with dust.
The workers no longer trudge along those same roads inhaling the dust weighted by the humidity of dawn.
Community opposition succeeded in shutting down mines in Nueva Esperanza in northern Honduras and El Tránsito far to the south near the border of Nicaragua. But to many people in these two small towns the closings serve only as a pyrrhic victory.
For now, the armed guards that circled the mines are gone. But gone too are the jobs the mines provided. In their place, a lingering loss of trust among residents in these agricultural communities, and a continuing fear that this is just a temporary respite before the mines in both towns reopen.