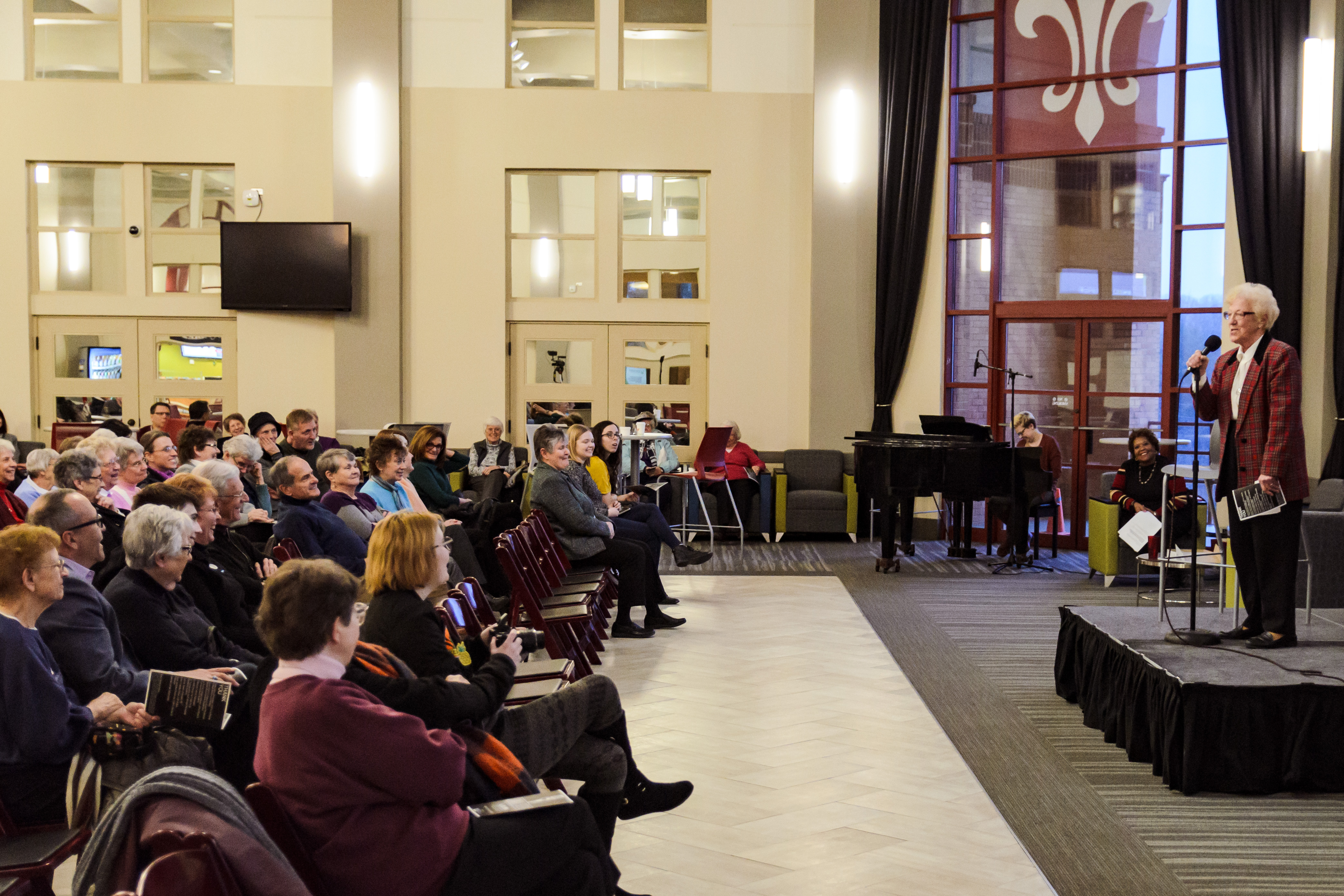 Sr. Mary Lou Palas of the Sisters of Charity of Seton Hill speaks at Standup Sisters 2017 event at La Roche College. (Ryan Haggerty)
Kira Schlesinger's Pro-Choice and Christian: Reconciling Faith, Politics and Justice, published by Westminster John Knox Press in 2017, argues that many people of faith find themselves in a murky middle of the supposedly black-and-white issue of abortion.
During National Catholic Sisters Week, Catholic sisters tell their stories at Standup Sisters, a live storytelling event.
On the show today:
Background reading and listening:
How do I listen?
We can let you know when new podcast episodes are published. Sign up for emails here.
From your iPhone or iPad: Open the preloaded app called "Podcasts." It has a purple icon. If you're reading this from your phone, tap this link, which will take you straight there. (You can also use the magnifying glass icon to search; type "NCR in Conversation.") Once you're on the series page, you can tap on an episode title to play it. Tap on the "subscribe" button to have new episodes sent to your phone. If you prefer another podcast player, you can find "NCR in Conversation" there. (Here's the RSS feed.)
From your Android phone or tablet: You can listen and subscribe using the preloaded Google Play app. If you're reading this from your phone, tap this link to play the latest episode and learn more about the app.
From your desktop or laptop: You can also simply press the play button above to listen on this page. Make sure to keep this window open on your browser, or the audio will stop. You can always find the latest episode of NCR in Conversation at NCRonline.org/podcast.