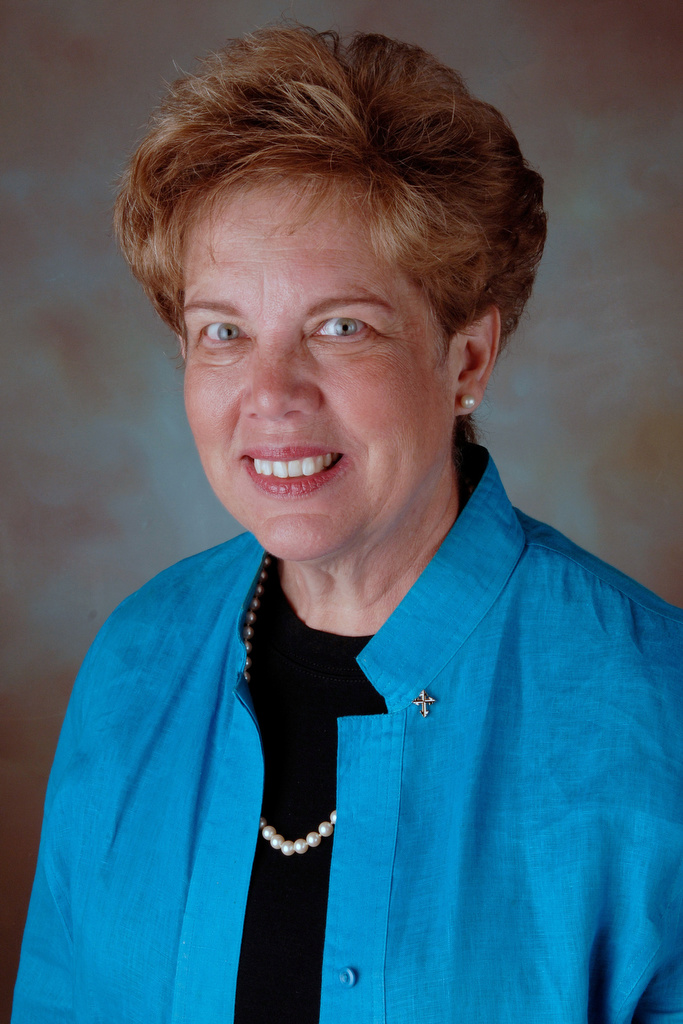 Dominican Sr. Donna Markham
Washington, D.C. — September 17, 2015
Newly released U.S. Census data confirms that the country continues to face a national poverty crisis "straining millions of families and stalling our nation's prosperity and growth," said Dominican Sr. Donna Markham, president and chief executive of Catholic Charities USA, in a press briefing Sept. 17.
Speaking just days before Pope Francis arrives in the nation's capital, Markham said the pontiff's visit will help focus attention on the magnitude of the poverty issue.
"The first step in any change process is awareness," she said. "We want to end poverty but first we ought to know we have a problem."
Census data released Sept. 16 shows 46.7 million people in the U.S. live in poverty, despite a growing economy and declining unemployment. Included in that number are millions of underemployed, she said.
Catholic Charities USA served 9 million individuals, regardless of their faith and backgrounds, through its network of 177 agencies last year. On Sept. 8, it launched #End45 – Raise a Hand to End Poverty in America. In part, the campaign encourages individuals to show support by taking a picture of their hand with #End45 written on their palms and posting a photo on social media channels using the hashtag #End45.
The pope's visit is prompting volunteers and corporations to contact Catholic Charities with offers to aid its mission. "He's really underscoring the importance of us coming together as human beings to address the throwaway culture," Markham said. "People are not expendable."
During his stay in Washington, Francis will meet with Catholic Charities leaders and visits what he calls "field hospitals" – the outreach agencies that serve the poor. He will visit one of Catholic Charities' homeless shelter sites and probably help feed some of those gathered for a meal, she said. In New York, he is scheduled to visit a Catholic Charities immigration site.
"The arrival of Pope Francis serves as a powerful catalyst for all of us," Markham said. "We're blessed to welcome him here," noting his observation that "an authentic faith always engenders a deep desire to change the world."
The reasons for poverty are very complex, she said. It can be as simple as someone losing a job, a catastrophic illness or someone born into poverty and lacking resources for proper education," she said. "He's continuing to remind us of the sacred covenant between us and our sisters and brothers, and us and all of creation," she said. "We are aligned with him on the works of mercy."
Francis' address to Congress on Sept. 24 "will disturb both sides of the aisle," Markham said. "The heart of the gospel is a disturbing message and makes everybody a little uncomfortable."
Markham, who has a doctorate in clinical psychology, is the first woman president in the history of the agency. In response to a question about her pioneering role, she said women are making some strides within the church, noting that the three largest U.S. Catholic service organizations, the Catholic Health Association, Catholic Relief Services and Catholic Charities USA, are all headed by women.
"That's pretty amazing," she said. "For us to be able to say that as the Catholic Church is really significant," she said. "It's a slow-moving process – it's not moving as fast as many of us would like, but it is moving. I have some hope though it's a lot slower than my internal clock would like it to be."
In describing the breadth of Catholic Charities' services, Markham included a social enterprise "boot camp" in which small businesses can employ former clients. Once clients' immediate needs are met, it's important to provide the means to overcome poverty through job training, she said. While there aren't partnerships with big companies yet, corporate philanthropy departments are contacting the agency to inquire how they can help.
Even with the larger Census poverty numbers, the campaign's name remains #End45. "Forty-five million is enough," Markham said. "If anything, we underestimated it."
[Gail DeGeorge is a freelance writer living in Washington, D.C.]