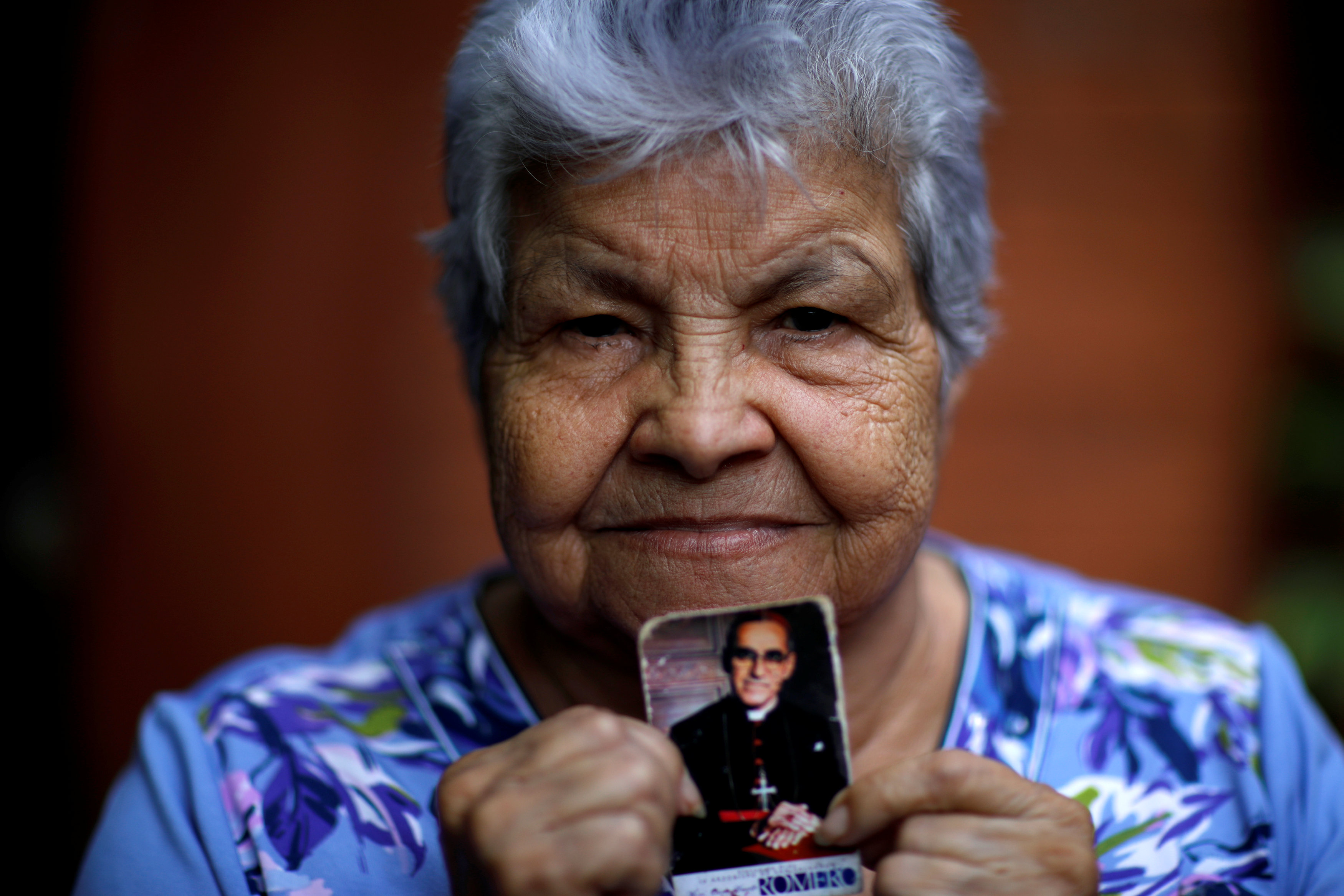 Human rights activist Guadalupe Mejia poses for a picture with a stamp showing Blessed Óscar Romero Oct. 12 at her home in San Salvador, El Salvador. Romero will be one of seven new saints Pope Francis will canonize Oct. 14 at the Vatican. (CNS/Reuters/Jose Cabezas)
Salvadoran Archbishop Óscar Romero will be made a saint on Sunday, along with Pope Paul VI, Fr. Francesco Spinelli, Fr. Vincenzo Romano, Mother Catherine Kasper, Nunzio Sulprizio and Nazaria Ignacia March Mesa.
On the show today:
Background reading:
How do I listen?
We can let you know when new podcast episodes are published. Sign up for emails here.
From your iPhone or iPad: Open the preloaded app called "Podcasts." It has a purple icon. If you're reading this from your phone, tap this link, which will take you straight there. (You can also use the magnifying glass icon to search; type "NCR in Conversation.") Once you're on the series page, you can tap on an episode title to play it. Tap on the "subscribe" button to have new episodes sent to your phone. If you prefer another podcast player, you can find "NCR in Conversation" there. (Here's the RSS feed.)
From your Android phone or tablet: You can listen and subscribe using the preloaded Google Play app. If you're reading this from your phone, tap this link to play the latest episode and learn more about the app.
From your desktop or laptop: You can also simply press the play button above to listen on this page. Make sure to keep this window open on your browser, or the audio will stop. You can always find the latest episode of NCR in Conversation at NCRonline.org/podcast.