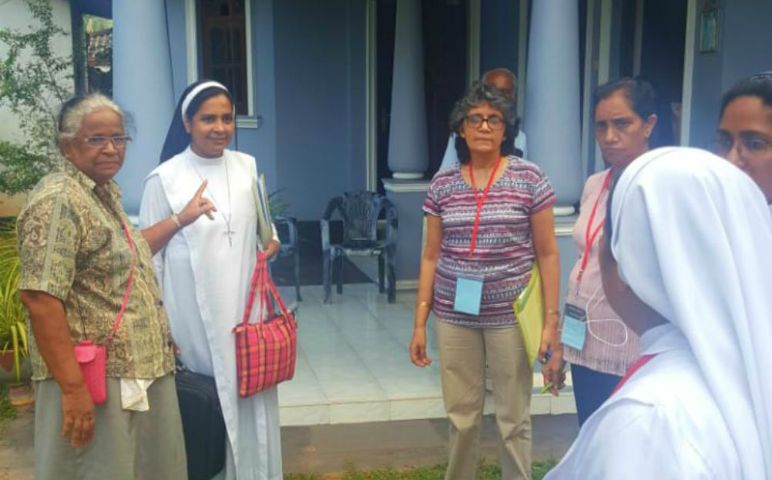 The church healing mission team does a quick evaluation before moving to another family affected by the bombings on Easter Sunday in Negombo, Sri Lanka. (Thomas Scaria)
Negombo, Sri Lanka — July 1, 2019
Vindya Fernando, 13, and her 7-year-old brother, Vinanga, were busy making colorful drawings when some Catholic nuns cam to their home in Negombo, a Christian enclave in Sri Lanka hit in the worst church bombing on Easter Sunday.
Their mother, Kumari Fernando, who opened the door for the guests, said she encourages her children to spend their time creating artwork "so that they can forget their Easter Sunday experience."
The mother, who has a bandaged hand, recalled they were all inside St. Sebastian's Church, their parish church in Negombo, on April 21 when a suicide bomber triggered explosives kept inside a knapsack during morning Mass.
"Thank God we are alive today. We were at the back of the church," Fernando told GSR.
But not so lucky were 116 Catholics from 70 families who were deeper inside the church. They were among at least 250 people who died as suicide bombers stormed two more churches and three luxury hotels in two other places, including Colombo, Sri Lanka's capital.