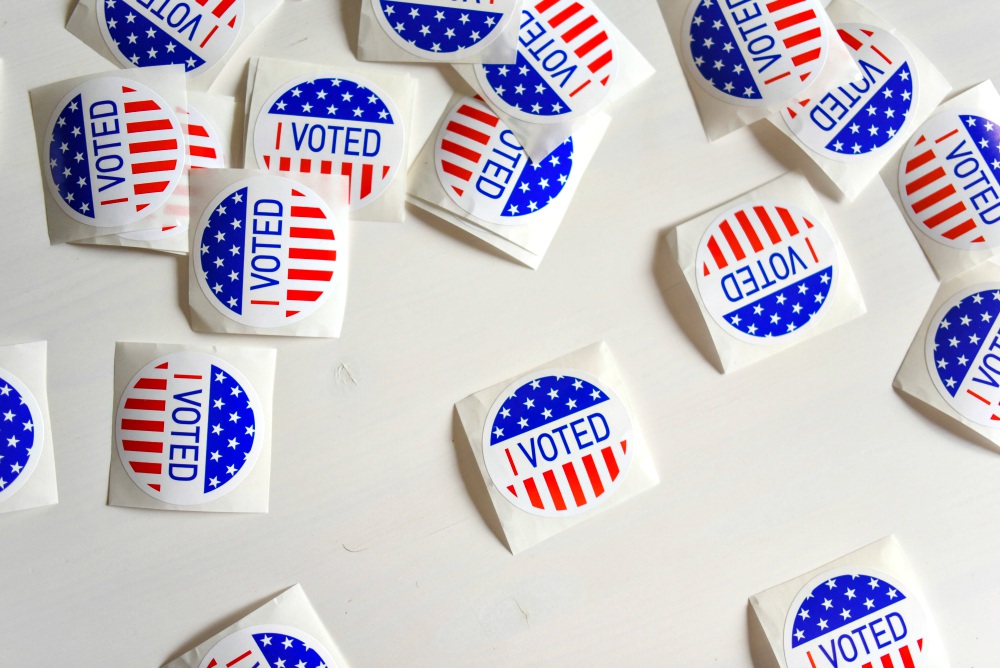 (Unsplash/Element5 Digital)
I am a pro-life Catholic. But before you put me in an ideological box and assume you know who I will vote for in November, let me complicate the issue.
First of all, you have a right to know where I stand. I am opposed to abortion on both a personal and spiritual level. Catholics are taught not to take the life of an unborn child.
Catholic or not, this is a moral decision that women facing an unwanted pregnancy have to wrestle with. Even a person with a rigorist conscience might pause when faced with incest, rape or the risk of death to the mother.
So where can a conscientious person of faith stand without being a hypocrite or naive? Ever since Cardinal Joseph Bernardin in 1983 coined the phrase "consistent ethic of life" Catholics were reminded that being pro-life also includes being opposed to euthanasia, the death penalty, assisted suicide and unjust war.
Today, we build on Bernardin's seamless garment thesis that all human life is sacred by working to prevent premature deaths. People shouldn't need to die from hunger, lack of affordable health care, gun violence and other societal injustices.
Of course each of us will eventually die, but politics gets messy when one of the above pro-life goals is pitted against another. Is one pro-life area more important than another? This is where we get into political divisiveness that has recently been ripping our country apart. It can turn people of goodwill into enemies.
During this election season, it behooves us to focus on what we have in common and how we are ultimately on the same side — being fully pro-life.
Let's start with the abortion issue. Although theoretically, the goal would be to eliminate the need for a woman to choose abortion, the first step is to reduce the number of abortions. Two approaches are:
Repeal Roe v. Wade
In my opinion, repealing Roe v. Wade is a flawed strategy. It will drive many abortions underground, especially for poor women who don't have the money or means to travel to a more permissive state. It doesn't solve the underlying problem — an unwanted pregnancy.
Prevent the need for abortion
Some basic starting steps for this approach are:
Educate our children from a young age about the advantages and wisdom of delaying sexual intercourse until marriage. Many chastity programs already do this — but not everyone listens or is compliant.
For those who won't buy the "wait till marriage" approach (and there are many) provide reliable contraception. This could range from natural family planning, which is approved by the Catholic Church, to contraceptives such as birth control pills or condoms.
Research indicates that 75-90% of Catholics support the use of contraceptives.
However, prevention is not foolproof either, since we humans are human. We make mistakes. We may feel desperate. We don't always do what is best or moral. It is also complicated because developing a well-formed conscience and doing hard things is, well, hard.
For example, we know that it takes more than willpower, knowing the facts, and good intentions to do the right thing. We can tell people what's good for them but that doesn't mean they agree or will do it. (It's like saying no to chocolate, but on a life/death scale.)
It takes time, walking the talk, building relationships, listening and forgiveness. It must be a multifaceted approach, aimed at supporting women facing a crisis pregnancy. That means:
Providing compassionate counseling to help a woman discern whether to raise her unborn child alone or put her baby up for adoption.
Providing adoption services. (These first two are already widely done.)
Providing support not only to give birth but also to raise the child. This entails both emotional and financial support. For example, the church and government may need to supplement a poor family's income, find employment, offer free child care and education, provide ongoing counseling and mentors, etc.
Now on to the other pro-life issues, and there are many. Which is more important — devoting my time and money to feed the hungry, house the homeless, work for racial equality, provide basic health care for all, and on and on ...?
Does reducing abortions trump reducing deaths from poverty? Are not any of these societal ills life-threatening for too many people? How does a person of conscience decide what is most important?
The answer that rings in my ear is: "What is mine to do?" I cannot address all of these injustices, but I can do something. I must do something. What are my skills, my interests, and where is God calling me to act?
What is yours to do may be to volunteer at a soup kitchen, work at a crisis pregnancy center, donate money to a social service nonprofit, work for racial justice, give precious time to the squirming children you have at home, or run for political office.
Speaking of political office, so what's all this got to do with elections and purity? No candidate or party is perfectly pro-life according to Bernardin's consistent ethic of life, but to be a true pro-life voter we need to:
Listen to both sides of a debate and unbiased news — not just what our "bubble" promotes.
Study which of the candidates has the more comprehensive understanding of protecting life — both unborn and born. Who has a plan that will address the causes that prompt some women to turn to abortion? For example, who supports the preventive work of reducing poverty, strengthening our schools and empowering women so that all can live with dignity?
Consider which candidate will best decrease the need for abortion.
As tragic as abortion is, in a pluralistic society such as we have in the U.S., laws reflect the consensus of the governed. Hopefully, the need for abortion could be severely decreased through the preventive measures cited above — education and reliable family planning, plus offering support and alternatives to abortion to women in a crisis pregnancy.
Promoting these proactive steps might help a societal consensus emerge. Until that day, we rely on the overarching Catholic moral principle: primacy of conscience.
Thus, whether or not abortion remains legal, as with all morality the ultimate decision rests within the informed conscience of the pregnant woman. Change must first be won by persuasion and support, not law.
[Susan Vogt was employed for more than 25 years as a diocesan family life minister in the dioceses of Kalamazoo, Michigan, and Covington, Kentucky. She also served as adviser to the U.S. bishops' Committee on Marriage and Family (2000-2002).]