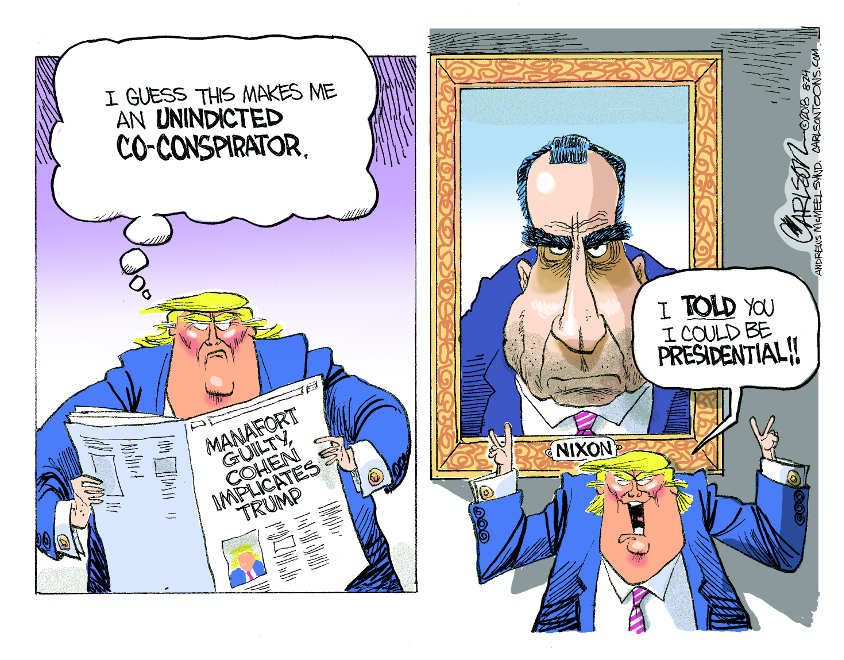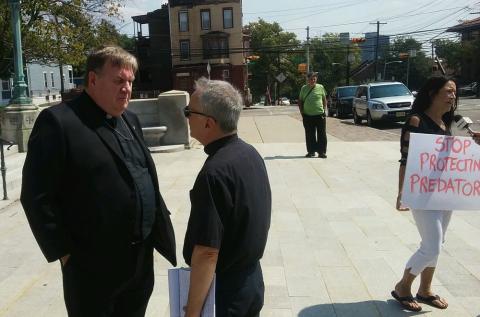 Cardinal Joseph Tobin listens to Fr. Desmond Rossi Aug. 29 in front of Sacred Heart Basilica in Newark. (NCR/Peter Feuerherd)
Washington's fall agenda: Pre-existing conditions fight takes center stage in midterms
Did you know thatpPrisoners around the U.S. are on strike? They have a list of 10 demands, including abolition of the labor practices that amount to what some call modern-day slavery. 'I was in prison and you came to me'
The following item was in my Monday Morning Briefing. I am including it today too, because I think it is important. It's the kind of news we too easliy lose track of and that is too bad.
In a study of 40 peace processes since the Cold War, Olivia Holt-Ivry says researchers found that when only men sit at the negotiating table, cease-fires fall apart. Women Make Peace Stick (You may have to register to read this, but its worth it.)
Pope Francis' exhortation Gaudete et Exsultate ("Rejoice and Be Glad") has inspired many. NCR and Celebration have the resources to help you on your journey of 'small holiness'.
Start your day inspired with daily Scripture reflections. Join NCR's sister publication, Celebration, for Daily Bread, a series of short reflections written by four authors who meet regularly to share the readings.
Or reflect on Pencil Preaching by Pat Marrin. Every morning Pat Marrin breaks open the Word with a pencil sketch and a short meditation.