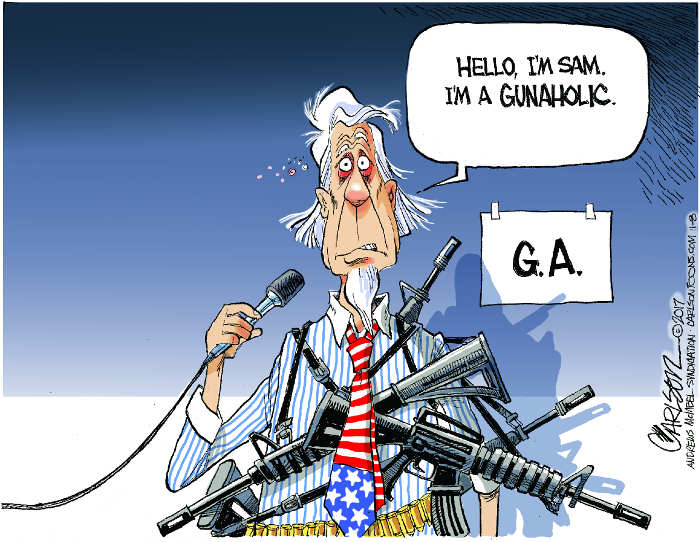 See the item below, "What Explains U.S. Mass Shootings?"
About that Senate race in Alabama: Roy Moore allegations prompt reflections on fundamentalist culture in which some Christian men date teens
Kayla Moore, wife of Alabama Senate candidate Roy Moore, shared a letter on Facebook over the weekend indicating support from more than 50 Alabama pastors. Two ask for their names to be removed. It appears to be a recycled letter from before the GOP primary.
---
Start your day inspired with daily scripture reflections. Join NCR's sister publication, Celebration, for Daily Bread, a series of short reflections written by four authors who meet regularly to share the readings.
Or reflect on
Pencil Preaching by Pat Marrin. Every morning Pat Marrin breaks open the Word with a pencil sketch and a short meditation.
---