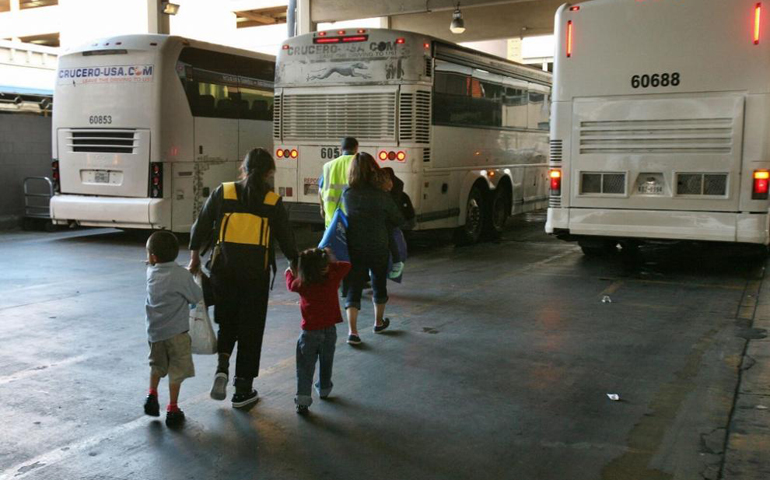 A few weeks ago, the pace of releases from the two family detention centers in Texas increased significantly, according to immigration advocates. At the Greyhound bus station July 14, dozens of women and children from Karnes received bus tickets to go live with relatives and friends while waiting for their hearings. (GSR/Nuri Vallbona)
A federal judge's ruling against the federal government's detention of immigrant women and children has led to questions among advocates and attorneys who cheered the decision but wondered whether the federal government will appeal and how immigration officials will comply with the decision.
In her decision July 24, Judge Dolly Gee of the United States District Court in the Central District of California said that the Obama administration's current family detention policy "materially breached" the 1997 Flores Settlement Agreement forbidding the detention of minors in unlicensed, lock-down facilities. She gave attorneys until Aug. 3 to respond to her decision and 90 days to comply.
"We think that the ruling is an accurate and objective application of the terms of the court approved Flores Settlement Agreement," said Peter Schey, executive director of the Center for Human Rights and Constitutional Law and an attorney representing the plaintiffs. "Family detention policy is inhumane, unsafe for children and a violation of the Flores settlement."
The judge rejected federal attorneys' arguments that detention was necessary as a deterrent after thousands of unaccompanied minors and families overwhelmed Immigration and Customs Enforcement officials at the southern border in 2014.