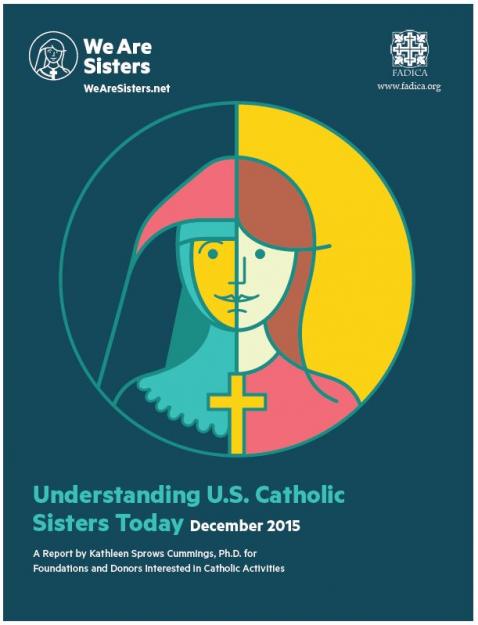 Cover of FADICA report, "Understanding U.S. Catholic Sisters Today."
A new study of Catholic sisters opens with information that will jolt some assumptions about the state of religious life: The number of vowed women religious in the United States today is approximately the same as it was a century ago — just under 50,000.
A deeper look at those statistics exposes some significant differences between then and now, but it also shows that the church of the mid-20th century, often held up as the ideal to which the church today should aspire, was a short-lived bump on the demographic landscape.
"Contrary to widespread assumptions, the crowded novitiates and overflowing convents of the mid-twentieth century represent an anomaly in the history of U.S. women's religious life rather than a standard to which sisters could or should return," writes Kathleen Sprows Cummings, director of the Cushwa Center for the Study of American Catholicism at the University of Notre Dame.