A version of this story appeared in the July 29-Aug 11, 2016 print issue under the headline: Sanctuary revived to shelter immigrants from deportation.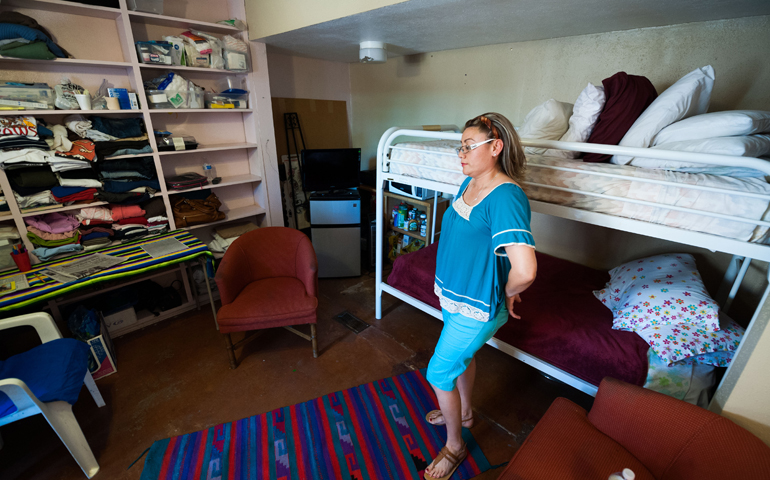 Rosa Robles Loreto, an undocumented mother of two, is seen in sanctuary at Southside Presbyterian Church in Tucson, Ariz., in August 2014. She left the church in November 2015 when a deportation order against her was canceled. (Newscom/ZUMA Press/Will Seberge)
In the 1980s, thousands of Central Americans started fleeing their countries due to political oppression of their own governments. In what became known as the Sanctuary Movement, churches opened their arms to the immigrants, sheltering them from deportation by the United States government.
Now that movement has been revived as, over the past few years, more and more Central American refugees are crossing borders to escape dangerous conditions, conditions for which Darlene Nicgorski says the U.S. is "partly responsible."
A leader in the 1980s Sanctuary Movement, Nicgorski, along with seven others, was convicted of conspiracy to violate immigration law and various substantive counts in 1986. The group faced possible 25-year prison sentences but served five years' probation. Nicgorski was a School Sister of St. Francis at the time.
"The strategy [of the government] is to keep the undocumented away from our eyes," Nicgorski said. "Sanctuary made a difference 30 years ago because we didn't let them stay in the shadows."
Today though, refugees are fleeing for economic reasons rather than persecution, she said.