A version of this story appeared in the July 17-30, 2015 print issue under the headline: "Scholar program aims to cultivate Merton readers".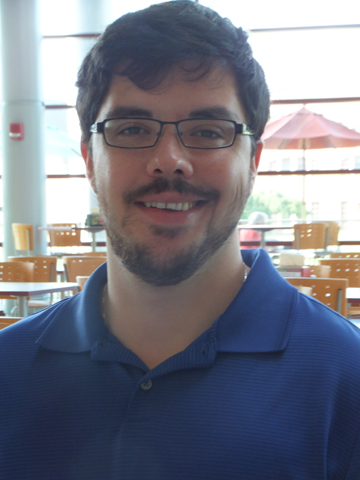 Bill Tores (Patricia Lefevre)
Louisville, Ky. — March 23, 2016
The International Thomas Merton Society wants to make sure there will be readers of Merton's work and exponents of his thought among future generations.
Among the 500 attendees at the 14th biennial Merton conference were 53 Daggy Scholars from 23 colleges, universities and seminaries in the United States, Canada and China. Named after the late Robert Daggy, founding member and second president of the society, the scholars were selected after writing an essay about what Merton meant to them.
Many of the scholars — who won a trip to the biennial conference where they got to converse with prominent Merton authors and teachers — shared their experiences with NCR.
"I can't seem to shake the man; I don't fight it anymore," offered Michael Carhart, 29 of Parsippany, N.J. A graduate of Seton Hall University in South Orange, N.J., where he now teaches sociology as an adjunct, he and fellow Seton Hall graduate Bill Torres, 24, are preparing a book of essays on Merton.