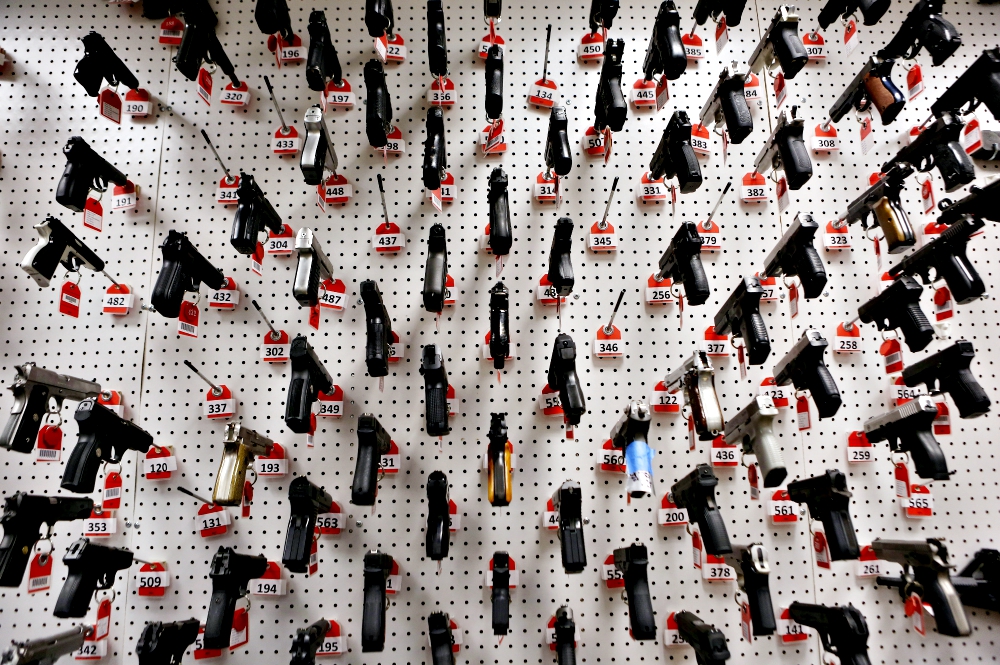 Handguns are seen in this 2013 file photo at the Bureau of Alcohol, Tobacco and Firearms National Laboratory Center in Beltsville, Maryland. (CNS/Reuters/Gary Cameron)
For nearly 50 years, women religious have been working to get corporate America to act responsibly on issues such as workers' rights and the environment. When there are victories, they are usually small, incremental, and often unseen by the public.
But sisters such as Adrian Dominican Sr. Judy Byron, coordinator of the Northwest Coalition for Responsible Investment, have been winning very public battles lately, including forcing Exxon Mobil to analyze the risk climate change and attempts to address it pose to its business, and dialogue with Dick's Sporting Goods executives that resulted in the company's February announcement that it would stop selling assault rifles and raise the minimum purchase age for firearms to 21.
On May 9, shareholders of gun manufacturer Sturm Ruger voted to require the company to report on its efforts to improve gun safety. Byron was the co-filer of the resolution along with Colleen Scanlon of Catholic Health Initiatives, who was the lead filer.
Executives had refused to discuss the issue, Byron said, but the shareholder resolution passed with 69 percent of the vote.