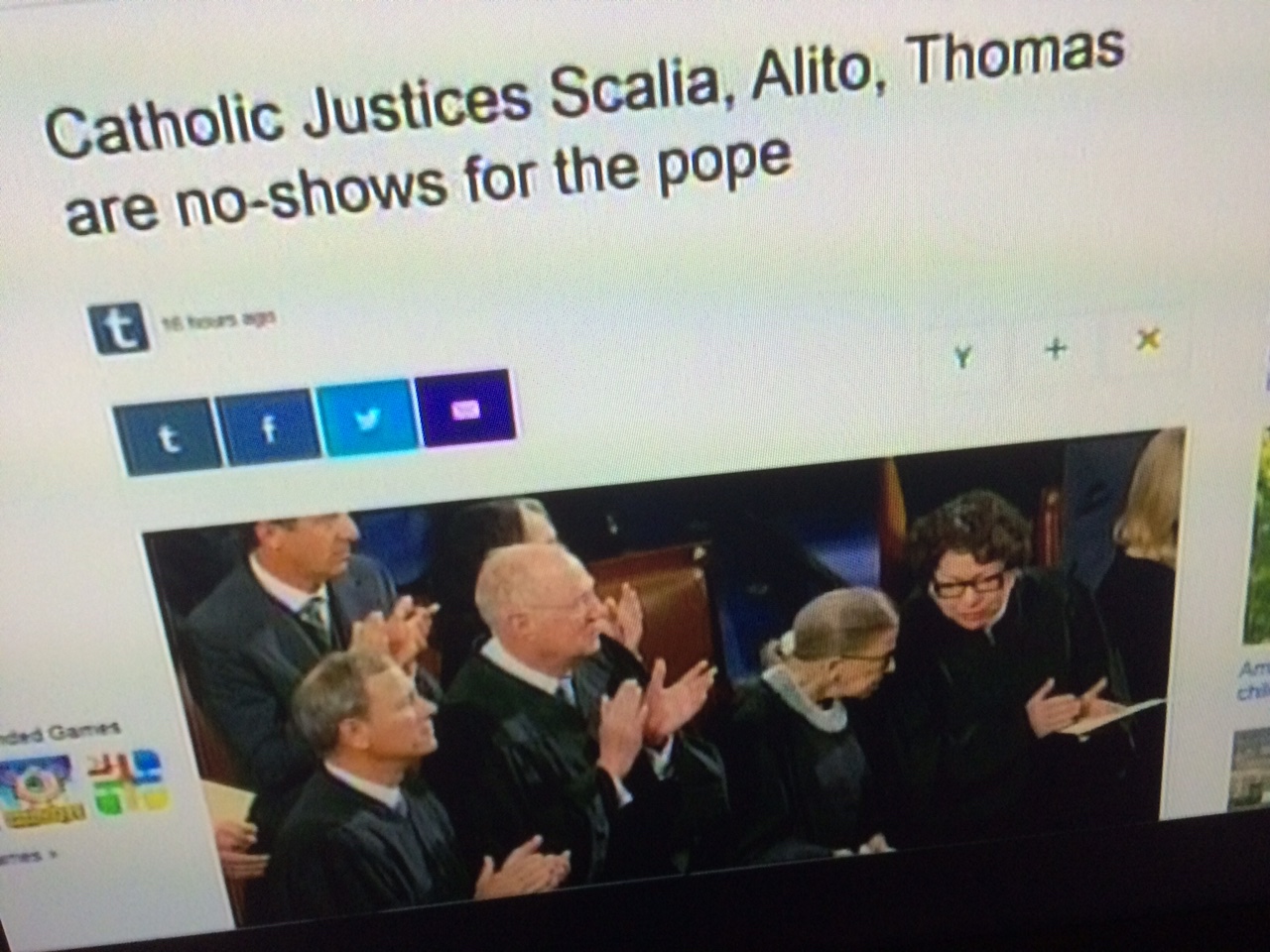 C-Span takes note of justices 'no show' (Photo by Fox)
Three Catholic US Supreme Court justices were "no shows" at Pope Francis' historic speech before Congress yesterday.
Justices Antonin Scalia, Clarence Thomas and Samuel Alito apparently had other engagements -- all three -- and couldn't make it to the event.
In truth, it is rather unbelievable.
Chief Justice John Roberts, Justice Sonia Sotomayor and Justice Anthony Kennedy, three other Catholics, showed.