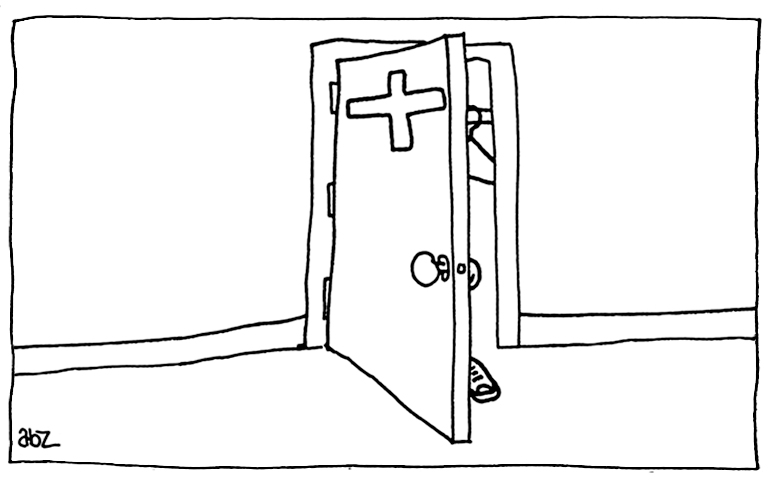 CThe idea that gays cannot be good priests is stupid, demeaning, unjust, and contrary to the facts. I know many very good priests who are gay, and I suspect even more good priests I know are gay.
And yet this absurd idea keeps resurfacing every time a document like "The Gift of the Priestly Vocation," a detailed set of guidelines and norms for priestly formation, is released by the Vatican, as occurred on Dec. 7.
The document actually has many good things in it. It emphasizes the need for pastoral training of priests, education in the social teaching of the church, and the involvement of women in seminary training. It also calls for training in the protection of minors.
But it also quotes a 2005 instruction from the Vatican Congregation for Catholic Education* under Pope Benedict XVI that said, "The Church, while profoundly respecting the persons in question, cannot admit to the seminary or to holy orders those who practice homosexuality, present deep-seated homosexual tendencies or support the so-called 'gay culture.' "
Some interpreted this to mean no homosexuals could be seminarians or priests. Others interpreted it to mean a homosexual incapable of living a celibate life could not be a priest. Benedict is not a stupid man, so I always interpreted it to mean the latter, as did many bishops, seminary rectors and religious superiors.m
But, sadly, the instruction was not clear to some. It would have been helpful if the instruction had also said, "The Church, while profoundly respecting the persons in question, cannot admit to the seminary or to holy orders those who practice heterosexuality, present deep-seated heterosexual tendencies, or support the so-called 'macho culture.' "
It is about celibacy, not sexual orientation. Whether gay or straight, if you are going to be a priest at the present time, you have to be celibate.
Because the instruction has been wrongly interpreted, seminarians and priests have been forced to lie about their sexuality — not a healthy thing, especially with your spiritual director. In an era when seminarians are being encouraged to live more healthy emotional lives, they should not be forced to lie about who they are. In such seminaries, the faculty and administrators either play inquisitor or turn a blind eye to sexual orientation. As a consequence, some psychologists evaluating candidates for the priesthood refuse to list sexual orientation in their reports, lest it be found by someone and used against the man.
Like the military of old, the seminary and priestly culture becomes one of "don't ask, don't tell."
Estimates of the number of gays in the priesthood are all over the lot, from 20 percent to 60 percent, although a Los Angeles Times poll in 2002 found only 15 percent of priests saying they were homosexual or "somewhere in between but more on the homosexual side."
Before he died, I asked the sociologist Dean Hoge, who had done numerous surveys of priests, and he said that the bishops would never allow him to ask the question in any of his surveys. The bishops did not want to know, or they were afraid of the numbers being publicized in the media.
It is not surprising that for centuries the clergy and religious life were attractive to male and female homosexuals. Many felt called to a life of service in the church. If you did not want to get married, it was a safe, reputable and honorable alternative in a time when homosexuals were persecuted. If as a gay Catholic you had to live without sex, why not do it in a fulfilling vocation to which you felt called by God? Even so, being a gay priest is challenging.
As being gay becomes more culturally acceptable, it will be interesting to see if gay vocations to priesthood and religious life decline, especially if the Catholic church continues to be perceived as a homophobic institution. Another 20-60 percent drop in vocations would be devastating to the church.
Bishops and religious superiors continue to advise gay priests and religious to stay in the closet. Some fear too much publicity about gay priests will drive away heterosexual vocations, but today it is more likely that heterosexual young people will be driven away by homophobic prejudice. Others fear that gay priests will be shunned by their parishioners or looked upon with suspicion because gays have been falsely blamed for the sexual abuse crisis. And in today's world, such priests and religious would likely be attacked in right-wing media, including social media.
No one should be forced out of the closet, but if a person discerns that personally this would be more healthy, bishops and religious superiors should respect that. Being open about being gay can also be beneficial in some ministries.
It is time for the bishops to commission a reputable survey to determine what percent of their priests are gay. They should also do a survey to determine the reaction of their flock to the reality of gay priests.
I sometimes think that it would be good for the church if 1,000 priests came out of the closet on the same Sunday and simply said, "We're here!" I don't think the church is ready for that yet, but someday it should be.
* Correction: An earlier version of this column incorrectly ascribed the 2005 institution to Pope Benedict rather than to the Congregation for Catholic Education.
[Jesuit Fr. Thomas Reese is a senior analyst for NCR and author of Inside the Vatican: The Politics and Organization of the Catholic Church. His email address is treesesj@ncronline.org.]
Editor's note: We can send you an email alert every time Thomas Reese's column, Faith and Justice, is posted. Go to this page and follow directions: Email alert sign-up.