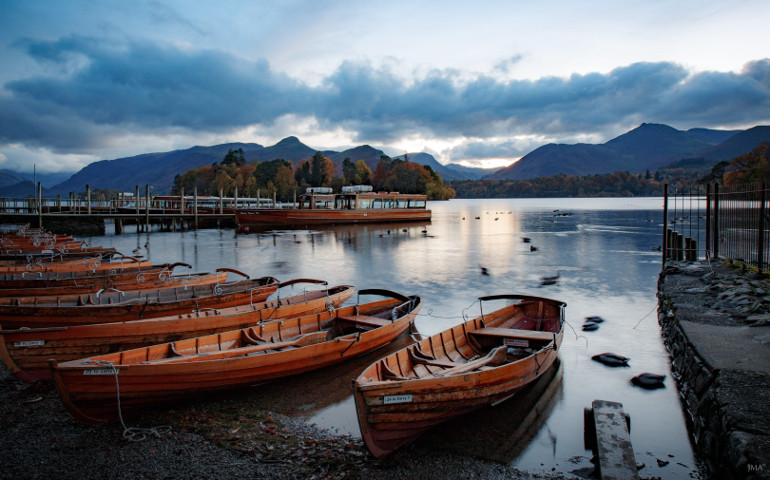 Unsplash/Matthew Armstrong
Sometimes our sacred authors share an "Alfred Hitchcock" moment with us. Just as the famous director suddenly appeared in his movies, they appear in their writings. Matthew does this in today's Gospel pericope. "Every scribe," he writes, "who has been instructed in the kingdom of heaven is like the head of a household who brings from his storeroom the new and the old." Scholars agree the scribe instructed in the kingdom of heaven is the evangelist. He defines himself and describes his ministry.
Matthew's Gospel is the only one of the four written for Jewish, not gentile, Christians. Members of his community can be found in the local synagogue every Sabbath; they religiously circumcise their male children, and probably have never tasted a BLT. Though they observe all 613 Mosaic laws, they also accept the reforms of Jesus of Nazareth. They're the "original" Christians.
Seventeenth Sunday
in Ordinary Time
1 Kings 3:5, 7-12
Psalm 119
Romans 8:28-30
Matthew 13:44-52
The evangelist, a scribe, prides himself on being an expert on the Sinai regulations. But, as another Christ, he also proclaims the "kingdom of heaven."
The itinerant, historical Jesus seems to have just one basic stump speech: "Repent, for the kingdom of heaven is at hand!" (Matthew 4:17) No matter the place or the audience, he proclaims this message.
According to biblical experts, the kingdom of heaven refers to God working effectively in our everyday lives. Jesus is convinced God is present right here and now in everything we do, every person we encounter, every situation we face. We don't have to go to church, say another rosary, attend another Bible study, or even think holy, pious thoughts. We can't do anything to make him/her present. Our task is simply to surface, recognize and, like Jesus and Matthew, proclaim that presence. The question is, "How does one surface and recognize God's presence?"
That's where "repentance" comes in. The word, metanoia in Greek, implies we've experienced a 180-degree shift in our value system. What we once thought important we now regard as insignificant, and vice versa. A true metanoia turns our whole life upside down. People and their needs are no longer on the periphery of our lives; they've morphed into a quest as intense as that for a buried treasure or pearl of great price. The God we surface in such a pursuit is much more valuable than any treasure or pearl.
Yet as the parable of the fishnet reminds us, that presence is in the middle of all the good and bad we personally encounter. Just as fishermen can't dictate the content of their nets, so we can't dictate the content of our daily lives. We certainly don't have to wait for a "holy" environment to appear before we meet the needs of those around us. God expects us to surface him/her in all sorts of communities and situations, long after the hymns have faded and the incense blown away.
As a Jewish teacher, Matthew certainly emphasizes the traditional faith of the chosen people, but as a Christian he opens the door to a new way of looking at reality. He does more than just relate the well-known salvation history his fellow Israelites experienced; he now zeroes in on how that same salvation is part of his community's day-by-day experience. Just as God had worked in their ancestors' lives, so God is now working in their lives. This kingdom-trained scribe is constantly bringing the new and the old from his storeroom.
No line of Scripture is more consoling than Paul's reminder to the Romans that "all things work for good for those who love God." Of course, the apostle is convinced this doesn't happen by accident, but only because each of us is "conformed to the image of [God's] son" — that we've bought into Jesus' faith. We, like Jesus and Paul, experience God and good in our lives because we've become a force of God and good in other people's lives.
For Christians, this is the "understanding heart" that the author of 1 Kings values. As for Solomon, it should be the goal of our lives, infinitely more valuable than wealth or power.
We forget that both the historical and risen Jesus' preaching didn't revolve around devotion to his mother, the difference between venial and mortal sin, our obligation to keep specific rules and regulations, or even the kind of assent we're expected to give papal encyclicals. The late Raymond Brown always insisted that the itinerant preacher we follow never intended to found a church as we know it. He was simply driven to help his followers see things others miss, to make certain we had a proper mixture of the old and new in our lives.
[Roger Karban is pastor-emeritus of Our Lady of Good Counsel Parish in Renault, Illinois. He teaches Scripture courses at St. Louis University and Southwestern Illinois College.]
A version of this story appeared in the July 14-27, 2017 print issue.