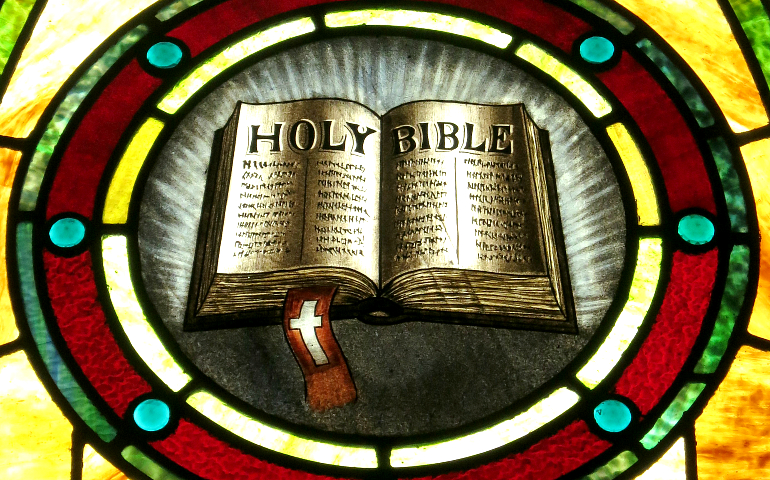 (Wikimedia Commons/Nheyob)
In my last column, I described various ways that my own Presbyterian congregation is preparing to commemorate next year's 500th anniversary of the start of the Protestant Reformation.
What I didn't explore much were the many reasons Christian unity still seems far off. One has to do with a belief common among those Protestants who call themselves evangelical or conservative that the Catholic church hasn't changed much in response to Martin Luther's (and other reformers') critiques.
Not long ago, in fact, a group of evangelical leaders issued a statement called "Is the Reformation Over?" It's a rhetorical question. They answer no, despite the evidence that we're already so done with the first Reformation that we're into the next one.
Pay attention to some of the language in the evangelicals' statement. For instance, this:
"As was the case five centuries ago, Roman Catholicism is a religious system that is not based on Scripture alone. From the Catholic perspective, the Bible is only one source of authority, but it does not stand alone, nor is it the highest source. According to this view, tradition precedes the Bible, is bigger than the Bible, and is not revealed through Scripture alone but through the ongoing teaching of the Church and its current agenda, whatever that may be. Because Scripture does not have the final say, Catholic doctrine and practice remains open-ended, and therefore confused at its very core."
Its hostile tone reminds me of parts of the 2000 document Dominus Iesus, which came out of the Vatican's Congregation for the Doctrine of the Faith, then headed by Cardinal Joseph Ratzinger, now Pope Emeritus Benedict XVI. It concluded (in a snarky, arrogant manner, many of us Protestants thought) that "the ecclesial communities which have not preserved the valid Episcopate and the genuine and integral substance of the Eucharistic mystery are not Churches in the proper sense."
But tone aside, let's think about the evangelicals' attachment to the idea of sola scriptura, or only Scripture as the source of authority.
What do we know for sure about a deep reliance on the Bible? We know that the Bible requires careful exegesis and that it must be interpreted. In other words, as we sometimes say at my church, you can read the Bible literally or you can take it seriously, but you can't do both.
The requirement that the Bible be interpreted has, of course, led to all kinds of different interpretations. And those interpretations have atomized Protestantism.
Does the Bible condemn homosexuality? Yes, some say. No, others insist. Split.
Does the Bible allow for the ordination of women as clergy? Yes. No. Split.
Does the Bible really mean Earth and its creatures all were created in six literal days? Yes. No. Split.
You begin to see the problem. As Religion News Service blogger Jacob Lupfer has noted, a strict position of sola scriptura has meant "a rejection of the church that Jesus built on Peter in favor of a book that was canonized centuries later and subject to endless unresolved and unresolvable conflicts of interpretation."
That is not the only problematic aspect of the evangelicals' statement about the Reformation, but it's a clear signal that despite various efforts at reconciliation and unity between Catholics and Protestants there still are issues that will continue to divide those two major branches of Christianity.
And how much do other Americans — including the growing number of religiously unaffiliated people — care about our internal battles over the fine points of theology? Close to zero. It's one reason they have precious little interest in joining the institutional church.
Even among many people in the pews, what seems increasingly important is not whether Catholic theology is "confused at its very core" or whether Protestant congregations are "churches in the proper sense."
Rather, what they care about is being disciples of Jesus Christ. We all should learn from them.
[Bill Tammeus, a Presbyterian elder and former award-winning Faith columnist for The Kansas City Star, writes the daily "Faith Matters" blog for the Star's website and a column for The Presbyterian Outlook. His latest book is The Value of Doubt: Why Unanswered Questions, Not Unquestioned Answers, Build Faith. E-mail him at wtammeus@gmail.com.]
Editor's note: We can send you an email alert every time Bill Tammeus' column, "A small c catholic," is posted to NCRonline.org. Go to this page and follow directions: Email alert sign-up.