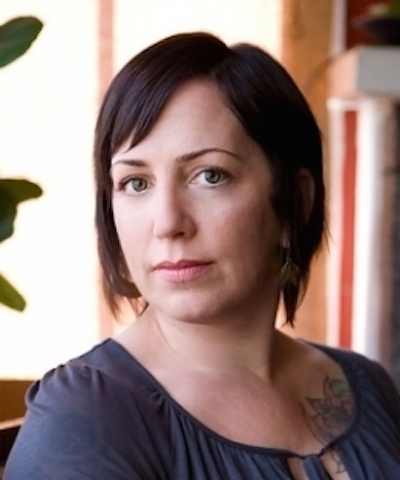 Kaya Oakes, author and lecturer at UC Berkeley
When asked to declare a religion, one in three Gen Xers and Millennials respond with "none." I'm sure this doesn't surprise you -- it's pretty standard to be Catholic in 2014 and have brothers, sisters, children and even spouses who are "nones." Now more than ever, being Catholic is a choice, not a given based on cultural and family background.
Some people are surprised that as a priest, I also have a gaggle of nones in my family. (As good Midwesterners, we tend to stick more to happy family news and sports instead of theological debate at the Thanksgiving table.) Living in Los Angeles, a city slightly removed from the Bible Belt, I also have quite a few friends who would fall into that category.
Occasionally, when my holy orders are revealed in conversation with nones I'm meeting, I'll notice a flash of panic in their eyes, as though I might start to force-feed them the Catholic Kool-Aid. Contrary to the way some of us have handled things in the past, well, 2,000 years, I don't quite think Jesus would want us to force-feed faith. (If he did, I'm not sure I'd know how.) I'm more inspired (and humbled) by St. Francis' command to preach the Gospel at all times, but only use words when necessary.
Anyway, I can't really blame the nones who feel a bit of paranoia. There's that popular perception out there about some Catholics. (Not you; you're fine.) I'm talking about the haughty us-vs.-them Catholics, the ones who tend to treat nones (often the ones they love) as ill-informed and inferior (as if that will help). Not reported as often are the many stories of Catholics who respect the consciences of nonbelievers. Remember how shocked the world was when Pope Francis openly did this at his first press briefing to the assembled group of journalists? Then there was his public letter in La Repubblica where he insisted God's mercy "does not have limits" and reaches nonbelievers, too, for whom sin would not be the lack of faith in God, but rather, failure to obey one's conscience.
It was obeying that conscience that led Kaya Oakes to choose to become Catholic. A testament to James Joyce's description of Catholic meaning "Here comes everybody," she's a fervent feminist (she cites Benedictine Sr. Joan Chittister's question, "How can you be Catholic and not be a feminist?") with an appreciation for tattoos and indie culture. She's married to an agnostic, has a formerly Catholic mother (who grew concerned when Kaya considered re-entering the church) and is a popular writing lecturer at the University of California, Berkeley. Not exactly the mainstream stereotype of a Catholic woman in America today.
Kaya's "hybrid memoir/ethnography/theological rant" Radical Reinvention: An Unlikely Return to the Catholic Church candidly details her journey from atheism to Catholicism without the faux veneer of "I found God and now everything is perfect!" that seems to lace many successful spiritual memoirs.
Actually, her return to the church hasn't solved all of her problems, especially the ones involving Catholic teaching. She's grown accustomed to coming under fire by bloggers and the "commentariat" for some of her unapologetic beliefs regarding women and sexual minorities -- she's been called "Satan" a few times -- and occasionally receives backlash for even seemingly benign topics.
"A number of people got up in arms about my America essay on Catholic writing, mostly upset that I might have been unqualified to write on the subject because, you know, I'm just a Catholic writer," she told us. Despite all this, she seems to deal with the negative reactions from her fellow Catholics with a sense of humor. "I laugh a lot about that kind of nonsense, complain to my friends and family, and then move on."
Perhaps we've grown so accustomed to this sort of "trolling" in the Catholic blogosphere that none of this sounds shocking. (It's become such the norm that sites like NCR now monitor user comments in case things get too vicious.) You may think trolling is the least of our problems, that there is a lot more we need to be focusing on. Did you see the story this week about the 27- year-old priest who's forbidding an elderly gay couple from the sacraments in their longtime parish after it leaked that the partners, together for over 30 years, had just been civilly married? On Thursday, we read that nearly half of the 40 people who lost their jobs at Catholic institutions since 2008 because of doctrinal disagreement lost their positions in the past year. The trolling, banning and firings all have something in common: fear of a big-tent church where everyone has a place. Makes you wonder how many people Jesus hung out with would be welcomed warmly this Sunday at Mass, doesn't it?
Kaya's upcoming book -- a project that delves into the nones -- will hopefully spark curiosity from believers and nonbelievers alike, perhaps inspiring others to look for their place in Catholicism. Just as the popular perception of an American Catholic is quite limited, Kaya's research shows the popular perception of nones doesn't tell the whole story. She expected the people she interviewed for research to be apathetic or "ticked off," like Richard Dawkins, about religion. Instead, she found the opposite in most cases.
"People who choose not to participate in a religion actually really respect people who do participate. They actually look up to the work churches do in the community," she said. A recurring theme she hears is, "Religion is wonderful and I'm so grateful we have it. I just don't want to be part of it because I can't commit to it. ... I think actually a lot of people who are religious feel the same way." That common theme of doubt, so integral to a healthy faith, really struck her, and she hopes that common ground will spark dialogue.
So what needs to take place to have more nones consider the church? "There needs to be more cultural literacy of where to meet people. ... There's just this tone-deaf response," she said. "There was recently an announcement that our archbishop here in the Bay Area [Archbishop Salvatore Cordileone] is opening a center for young people, and it has an air hockey table and daily Latin Mass. I work with college students. None of them play air hockey and none of them speak Latin, so there's a disconnect. ... I think that it's about meeting people where they come from, [inviting them to] come and ask questions, come and be confused, come and have doubts."
We all know Pope Francis has started to build bridges between Catholics and nones, but it really comes down to how we're acting at the local parish level, how loving we are in our imperfect communities to those who don't fit into neat Catholic boxes. There is nothing wrong with being a "traditional Catholic." Far from it. But I'm suggesting we need to reflect on how best to respect the consciences of other children of God and be a bit more catholic with a small c -- something that will benefit everyone in the church family, regardless of what "type" you are.
Indeed, Tip O'Neill was right when he said all politics are local. So after talking about the national none and religious relationship, we shifted more local and asked Kaya how that relationship plays out in her own home, where she's married to a none.
"Yes, it might be easier if we were all married to other Catholics, but one of the things I love about not being married to a Catholic is that he challenges me to see my faith in a different way. I see it through the lens of someone who sees the best things about Catholicism: the care for the poor and marginalized, the intellectual tradition, the art, the community, the women religious, the open-minded priests, and he's not afraid to speak to what doesn't work for him and why it doesn't work."
Don't miss Kaya's revealing conversation with the IN Network about her unique journey, what she's learned about nones, why she sees Rome's approach to the Leadership Conference of Women Religious as "really embarrassing," what needs to be represented at the upcoming Synod of Bishops on the family, and a bit of advice for nones and believers to find more common ground.