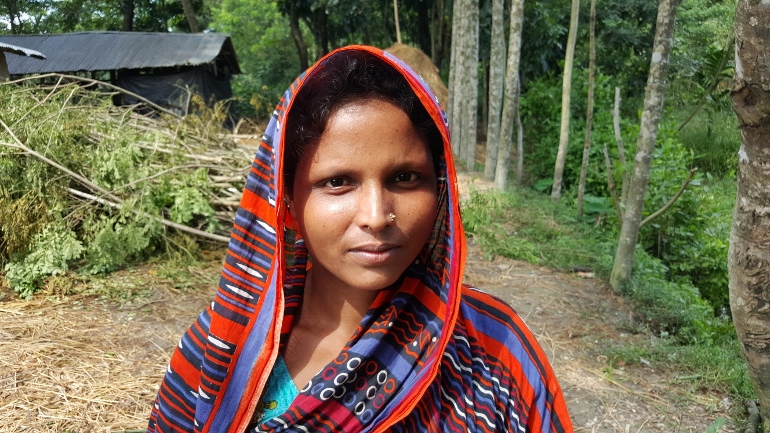 A woman in a village near Chittagong, Bangladesh. Economic pressures in rural areas are forcing increasing numbers of people to leave and move to urban centers like Chittagong. (GSR photo/Chris Herlinger)
Dhaka, Bangladesh — December 19, 2015
A year that began with one kind of uncertainty is ending in another for one of the world's most strategic countries.
Strikes, school closings and street-protests led by the nation's opposition political party marked the start of 2015 for Bangladesh -- a wobbly and uncomfortable moment for those who experienced it, said Maryknoll Sr. Miriam Perlewitz, who is based in Dhaka, Bangladesh's teeming and crowded capital.
The year ends on a quieter note, though with security fears and growing worries that a predominately Islamic country founded on secular principles is facing threats of intolerance and Islamist-inspired violence.