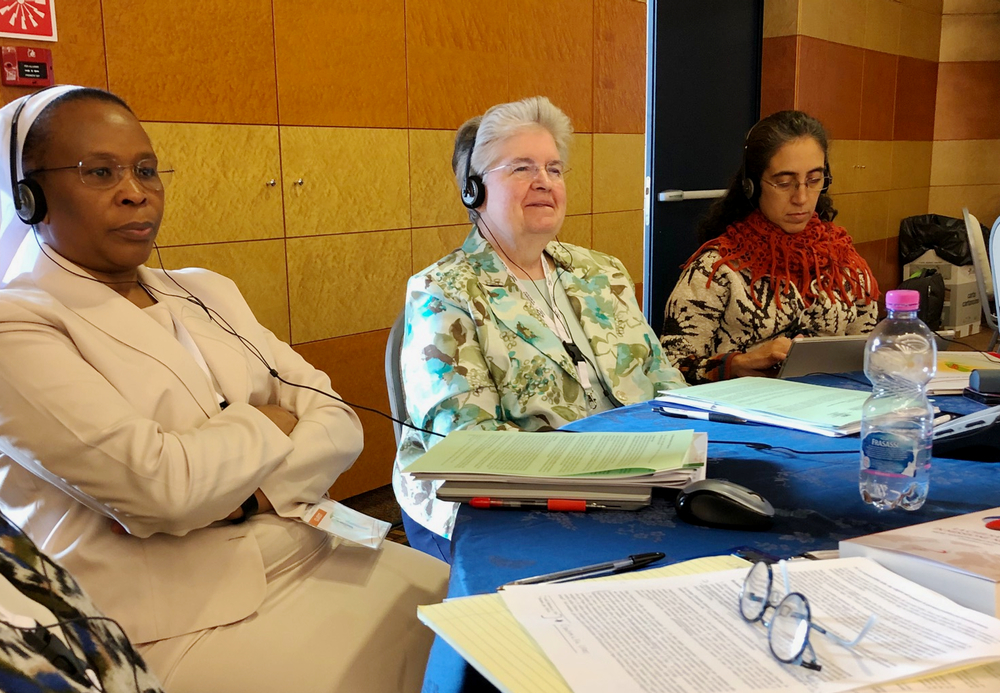 LCWR executive director Sr. Carol Zinn, second from right, listens during the International Union of Superiors General plenary in May in Rome. (Courtesy of LCWR)
Religious life in the United States and the leadership organization that represents most of the women living that life are changing. But Sr. Carol Zinn is uniquely prepared to lead an organization facing transformation.
Zinn, a Sister of St. Joseph of Philadelphia, became executive director of the Leadership Conference of Women Religious a year ago, just in time to oversee the process of LCWR examining how best to support religious life and what its role in that might be.
"I believe in this life, and I believe it is critical to the furthering of the Gospel," Zinn said. "But I can also see how, just in my lifetime, the face of it has changed dramatically. The expression of the life is taking on a whole new form."
In 60 years, religious life in the United States has gone from vast numbers of sisters working as teachers and nurses, living in motherhouses and often forming a low- or no-wage army of workers for the church, to a smaller but effective group of leaders and collaborators. The renewal the Second Vatican Council called for has brought religious life into the outside world, the way the council opened up parish life to laypeople.
But those changes, as well as the dramatic numeric shift, mean LCWR must change, too, Zinn said.