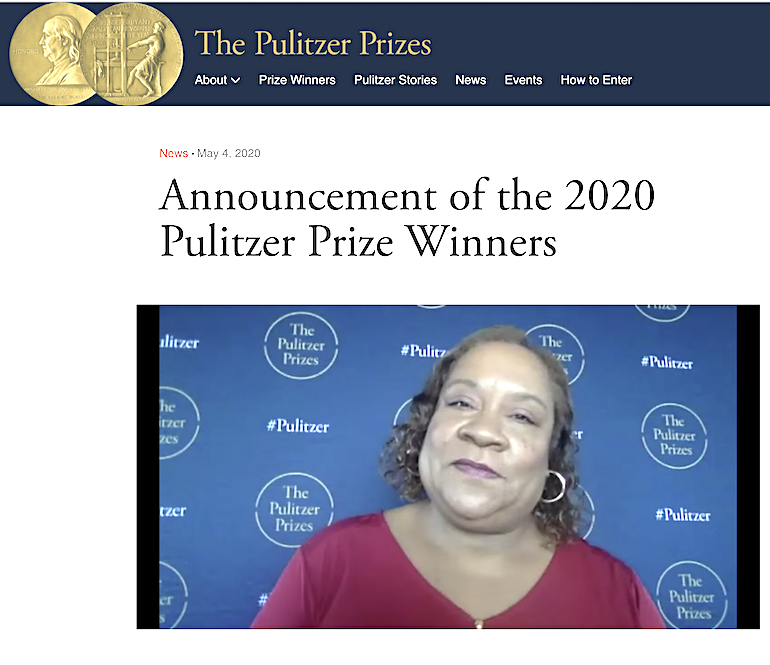 Pulitzer Prize Administrator Dana Canedy announcing this year's winners from her living room (EarthBeat screengrab)
EarthBeat Weekly
Your weekly newsletter about faith and climate change
May 8, 2020
Along with everything else these days, the awarding of the Pulitzer Prizes this week unfolded quite differently than usual. Instead of announcing the winners from an august setting at Columbia University in Manhattan, prize administrator Dana Canedy broke the big news from her living room.
Even more striking were the stories she celebrated. As Kristen Hare of Poynter noted, coverage of climate change captured more Pulitzer recognition this year than perhaps ever before: a winner and several finalists. So this week we'll venture a bit outside the lines of our usual focus on faith and climate to share some extraordinary climate journalism with you.
What stands out is not just the depth of reporting but the quality of multi-media presentation. These stories were produced in ways that engage readers and enhance understanding of complex topics.
Take The Washington Post's winning entry in the Explanatory Reporting category, described by the judges as "a groundbreaking series that showed with scientific clarity the dire effects of extreme temperatures on the planet."
The Post analyzed more than a century of U.S. temperature data and found that major areas – home to ten percent of the country's population – are nearing or have already crossed the critical 2-degree Celsius mark. That's the temperature the U.N.'s Intergovernmental Panel on Climate Change warns that, if exceeded globally, would kill off virtually all coral reefs and unleash massive sea level rise as a result of retreating ice sheets in Greenland and Antarctica.
I found myself especially hooked by the way The Post tells this story, "How we know global warming is real."
If you're not a subscriber to these publications, you may be asked to register or subscribe. There are usually inexpensive introductory offers available, and there's no better time than now to support independent journalism. In some cases, the Pulitzer organization has pasted the stories onto its own site.
Here's some of the other work that received Pulitzer recognition this week:
---
Here's some of what's new on EarthBeat this week:
---
Here's some of what's new in climate-related coverage elsewhere:
---
Upcoming event:
As part of Laudato Si' week, the Canadian branch of the Global Catholic Climate Movement will host a one-hour teaching webinar featuring Sister at 1:30 p.m. EST May 20. Sister Priscilla Solomon, CSJ and Sister Linda Gregg, CSJ, both of the Federation of the Sisters of St. Joseph in Canada will lead the webinar. More details and a link to the registration page here. One advantage of so many events moving online is their accessibility to a wider audience. If you'd like to expand the audience of your next virtual climate event, please post it here.
---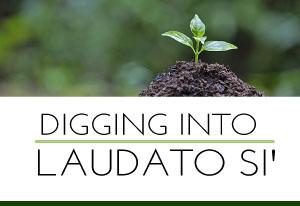 EarthBeat graphic by Toni-Ann Ortiz