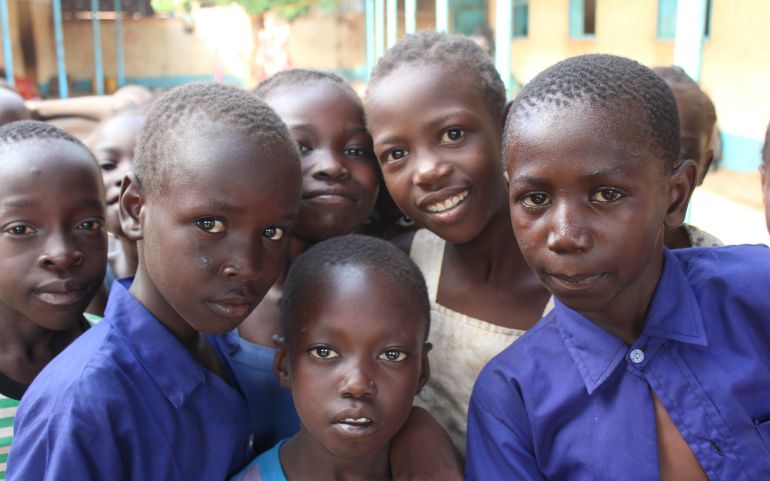 Children who attend a school run by the Society of Daughters of Mary Immaculate sisters, an India-based congregation, inside a U.N. Protection of Civilians Camp outside of Juba, South Sudan (GSR/Chris Herlinger)
South Sudan's future is bound up with fear, something on vivid and visceral display at the large United Nations camps outside of the capital of Juba.
At the Protection of Civilians, or POC, Camp #3, nearly 40,000 people are congested into an area that is only a quarter-square mile. As people violently uprooted from their homes, they are trapped, afraid to leave the compound.
People in the camps fear not only ongoing attacks just outside the camp, but also what lurks beyond the camp's perimeters. They believe that the capital of Juba is hostile to them because they are not Dinkas, the largest single ethnic group in South Sudan and the group that dominates the national government and its military.
They are Nuers, mainly, but also other non-Dinka ethnic groups, including Shilluks, Mundaris, Baris, Murles, Anyuaks, and Jurchols.
As non-Dinkas, they feel the government and its supporters are targeting them — a charge the South Sudanese government denies, saying it is fighting an anti-government insurgency trying to topple the regime.