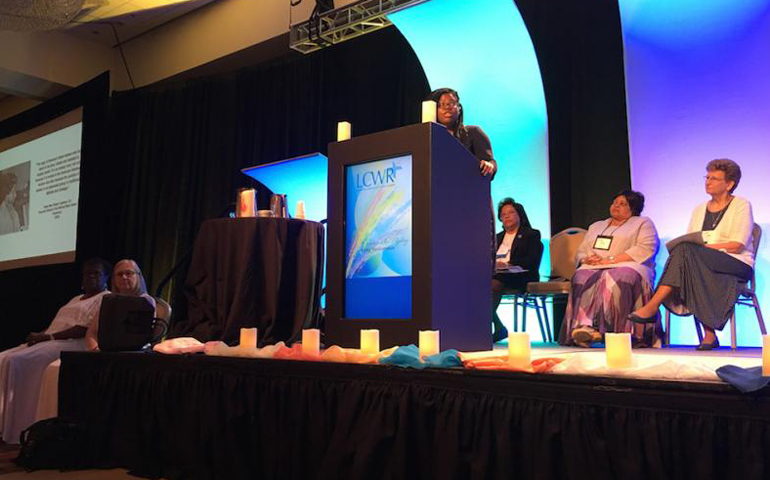 Shannen Dee Williams, at podium, addressed the LCWR membership August 12 about racism in U.S. religious life. (GSR/Dawn Araujo-Hawkins)
When Anita Baird entered the predominantly white Daughters of the Heart of Mary in 1981, she says she was blessed to have a community that honored what she brought to the table as a black woman.
For example, when Baird was a novice, her superior fudged a rule that allowed only professed sisters at regional meetings to give Baird the opportunity to host a daylong session on black Catholic spirituality. Baird also recalls that when she would preach at various locations around her native Chicago, her sisters were always there to support her.
"This was foreign to them, but it was important to me," Baird said. "My superior knew this was a passion of mine, and she also wanted to affirm the gifts she saw in me for future leadership."
Not every black sister has been so fortunate, a fact historian Shannen Dee Williams chronicled when she presented on the last day at the 2016 Leadership Conference of Women Religious annual assembly, August 12.