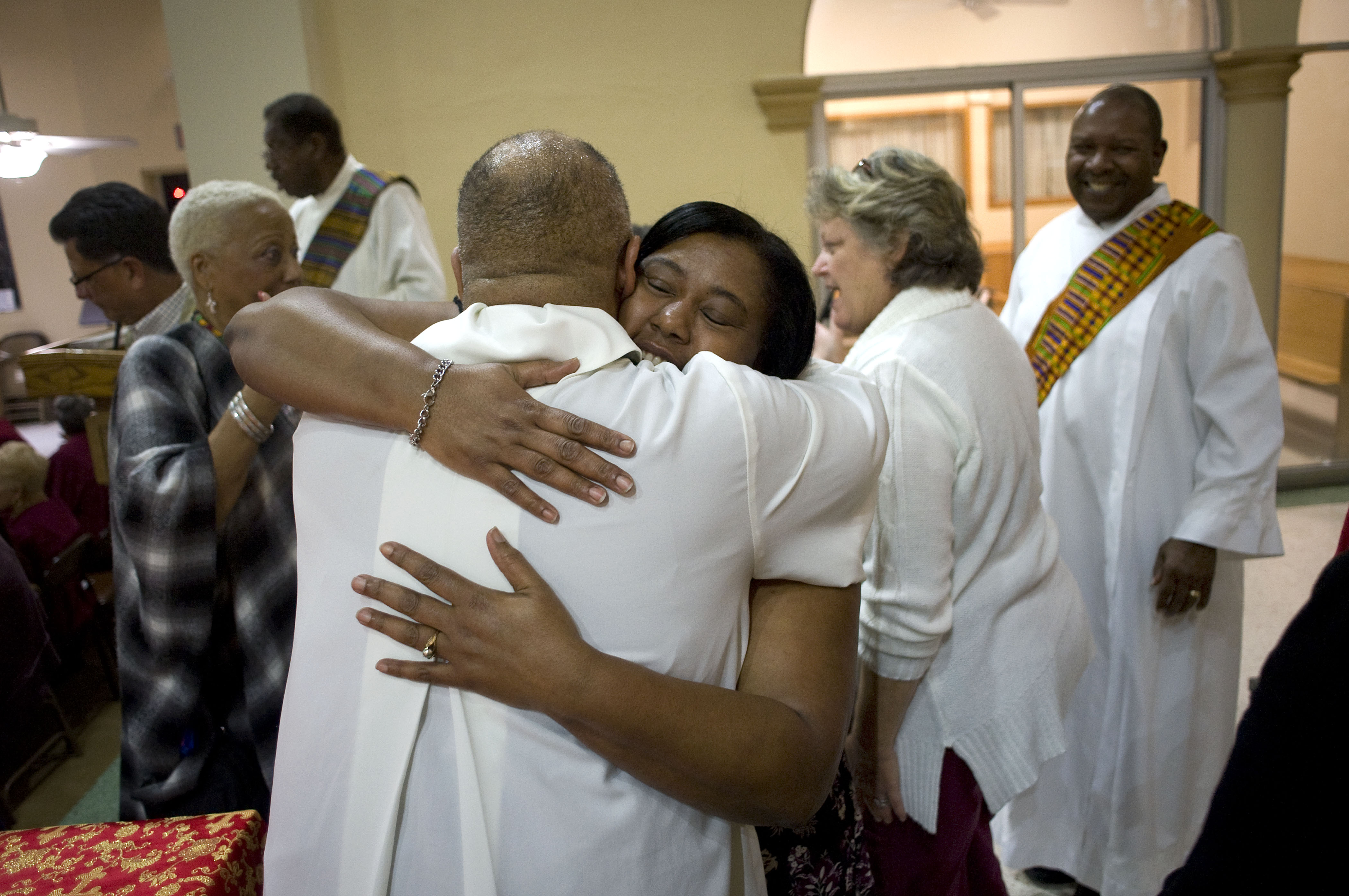 Worshippers exchange the sign of peace on the second evening of an African-American Catholic revival celebration Feb. 6 at St. Rita's Catholic Church in San Diego. (CNS/David Maung)
If Catholic leaders are willing to hit the streets, carry banners and lobby lawmakers for the unborn, they should also be pouring out of churches to resist the assault on black and brown bodies, say John Gehring and Jeanné L.L. Isler.
On the show today:
Background reading:
How do I listen?
We can let you know when new podcast episodes are published. Sign up for emails here.
From your iPhone or iPad: Open the preloaded app called "Podcasts." It has a purple icon. If you're reading this from your phone, tap this link, which will take you straight there. (You can also use the magnifying glass icon to search; type "NCR in Conversation.") Once you're on the series page, you can tap on an episode title to play it. Tap on the "subscribe" button to have new episodes sent to your phone. If you prefer another podcast player, you can find "NCR in Conversation" there. (Here's the RSS feed.)
From your Android phone or tablet: You can listen and subscribe using the preloaded Google Play app. If you're reading this from your phone, tap this link to play the latest episode and learn more about the app.
From your desktop or laptop: You can also simply press the play button above to listen on this page. Make sure to keep this window open on your browser, or the audio will stop. You can always find the latest episode of NCR in Conversation at NCRonline.org/podcast.
*In the podcast introduction Isler was introduced as an employee of the National Committee for Responsible Philanthropy. She works for the National Committee for Responsive Philanthropy.