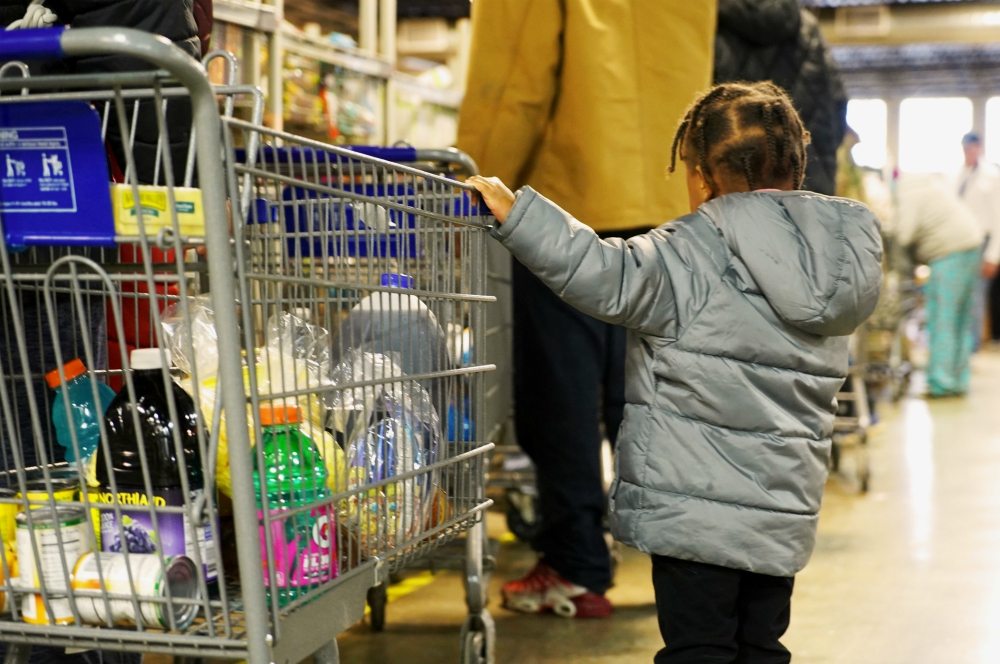 A young girl helps guide a shopping cart Nov. 15 through the food pantry operated by the Indianapolis Council of the Society of St. Vincent de Paul. The Catholic-run pantry serves about 3,000 local families each week. (CNS/Katie Rutter)
John Anderson, a Wall Street Journal media critic and New York Times contributor, shares a lightheartedly dead-serious look at U.S. immigration policies in an America magazine essay about how he and his wife (an immigration attorney) hosted Honduran refugee Gerardo for a few days.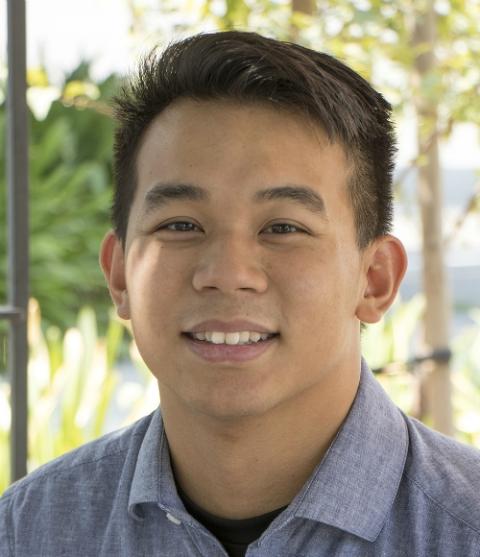 Donovan Serrano (Catholic Herald/Cathy Joyce)
According to 22-year-old Donovan Serrano, "Just listening to young adults will help bridge the gap and help them to feel they have a home in the church." The member of Divine Mercy Parish in Sacramento, California, is a volunteer youth ministry leader, catechist and Knights of Columbus member. His essay is featured in a Catholic Herald magazine edition focusing on young adult Catholics.
Based in Middletown, Kentucky, Water With Blessings wants to eradicate cholera in Haiti. Founded and directed by Sr. Larraine Lauter of the Ursuline Sisters of Mount St. Joseph, the nonprofit has worked to help impoverished communities worldwide secure clean, safe water through distribution of a simple filtering system consisting mainly of a 5-gallon bucket, a long-lasting filter, and a hose or spigot. Water With Blessings began concentrating on Haiti in April 2017, and its "secret weapon" there, says Lauter, is young mothers.
"A great untapped resource in human development is young mothers, if you can seek them out," Lauter recently told Catholic News Service. "They're literally out of sight, often the least educated and thought to be the least likely to succeed in their community." Each "water woman" who joins the effort, Lauter said, must agree to maintaining the water system, which serves four households.
A potent mix of organization, resourcefulness, generosity, faith and impressive volunteer power goes into making the largest food pantry in the Midwest — if not the country — succeed. The Indianapolis Council of the Society of St. Vincent de Paul operates the facility, providing groceries to nearly 3,000 families every week.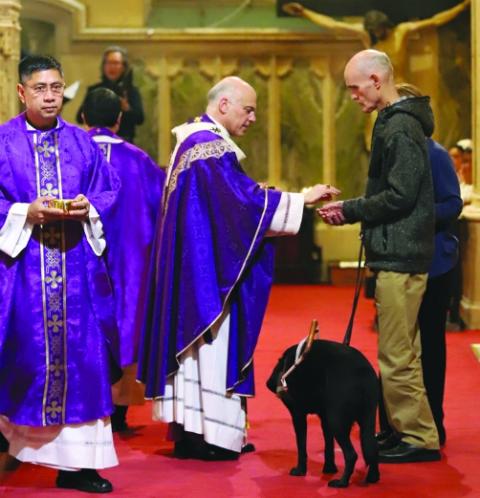 Archbishop Salvatore Cordileone distributes Communion at the Nov. 8 Mass of the Dead for Our Homeless Brethren at San Francisco's St. Patrick Church. (Archdiocese of San Francisco Office of Human Life and Dignity/Debra Greenblat)