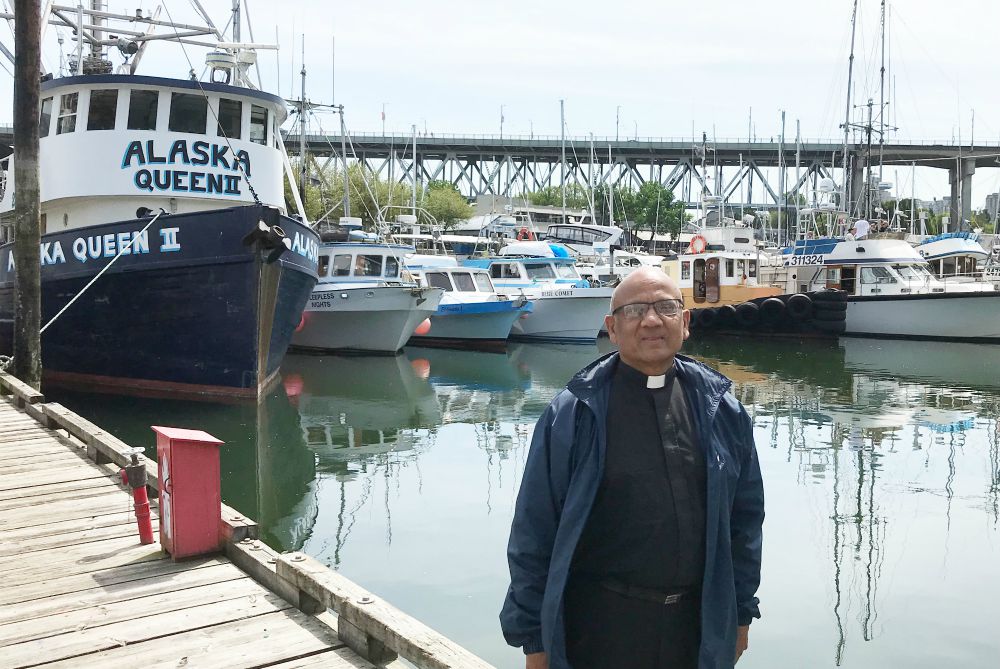 Deacon Dileep Athaide, an Apostleship of the Sea chaplain, said seafarers who transport goods across the globe need the support of those who rely on them, especially when they face a personal crisis. (Courtesy of BC Catholic)
Aid for families in Mississippi whose breadwinners have been deported or jailed in the wake of Aug. 7 raids by Immigration and Customs Enforcement (ICE) was announced Aug. 8 by Catholic Extension. A reported 680 arrests were made.
"The only way to combat hate is with love," said Fr. Michael Lewis, who opened the doors of El Paso's St. Pius X Parish for a spontaneous prayer vigil in hours shortly after the Aug. 3 mass shooting at an El Paso Walmart left 22 dead and many wounded. Parishioners and others "came in droves," and Texas Gov. Greg Abbott came unannounced, reported Catholic News Service.
Mental illness and piracy are serious issues for members of Deacon Dileep Athaide's congregation — seafarers in and near the Port of Vancouver, British Columbia.
A family pays their respects Aug. 7 at a memorial four days after a mass shooting at a Walmart store in El Paso, Texas. (CNS/Reuters/Callaghan O'Hare)
In a finely written U.S. Catholic magazine essay, Sr. Joan Sauro, a Sister of St. Joseph of Carondelet, talks about the holiness and witness of the marriage of her "madcap hairdresser."
Sauerkraut plays as a marquee ingredient in building community at St. Mary's Parish in Bear Creek, Wisconsin.
Whatever a "bed race" might be, a third annual one helped an interfaith organization, Family Promise of Ontario County, New York, raise funds for its outreach to homeless families. The non-profit receives significant support from area Catholic parishes including St. Patrick and St. Benedict in Victor, and St. Peter serving Shortsville, Phelps and Clifton Springs. Watch a video of it here.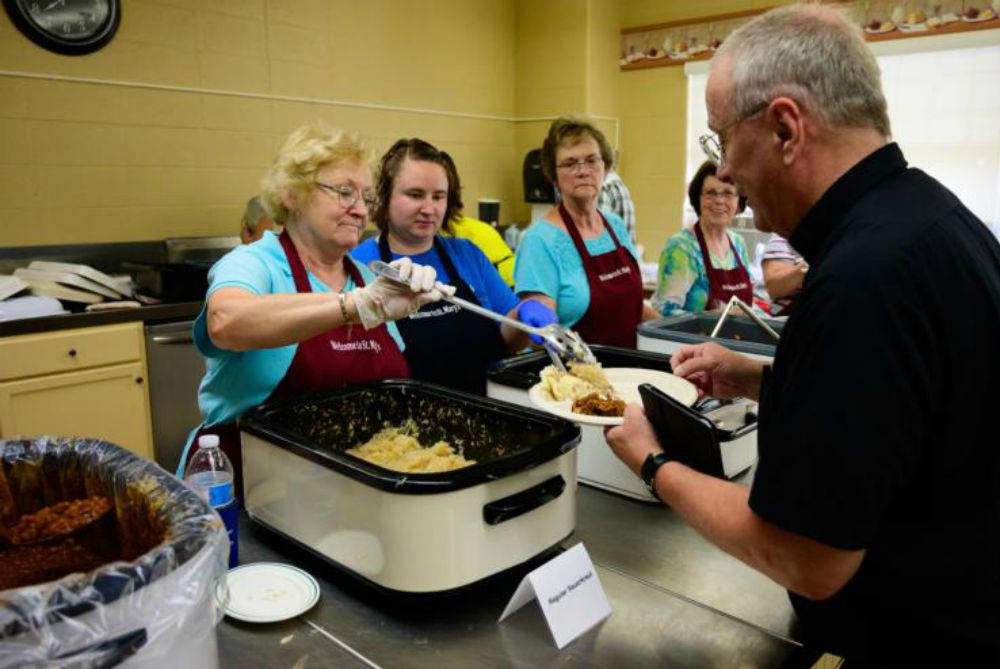 Parishioner Ali Norder dishes sauerkraut onto Norbertine Fr. Tim Shillcox's plate Aug. 4 during the 55th annual St. Mary's Sauerkraut Festival in Bear Creek, Wisconsin. (CNS/The Compass/Sam Lucero)