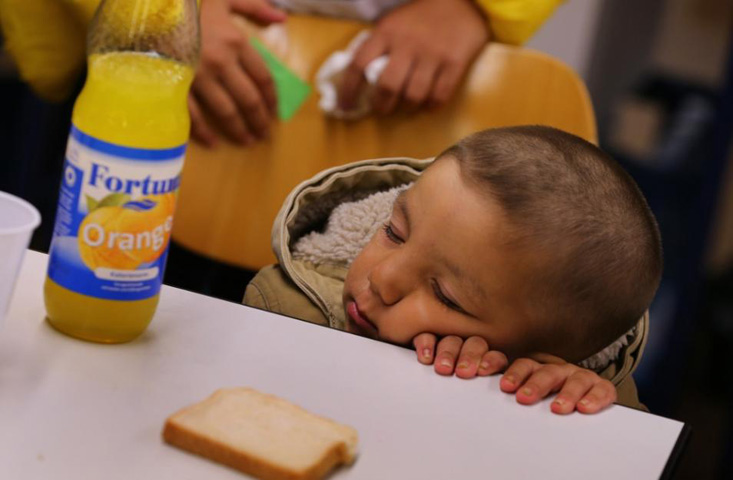 A refugee child from Iraq falls asleep at a table inside a shelter in Wertheim, Germany, Sept. 14. "Do not abandon victims" of conflicts in Syria and Iraq, Pope Francs said. (CNS photo / Karl-Josef Hildenbrand, Reuters)
Oxford, England — October 9, 2015
When Pope Francis called Sept. 6 for dioceses, parishes and religious orders to "express the Gospel in concrete terms" by each taking in at least one family, his words appeared to endorse what many were already doing.
"While some convents are too small to offer much, some of the larger ones have offered hundreds of places to refugees after having their facilities checked," Salmaier told Global Sisters Report.
"Some can provide long-term accommodation, while others have had to limit shelter to a few months only. And while many local communities were doubtful at first about having refugees in their midst, the atmosphere has quickly improved once they've seen the refugee children playing and laughing in our gardens."
In Salmaier's native Germany, the Catholic bishops' conference has set up a dossier on refugees and named Archbishop Stefan Hesse of Hamburg as the special refugees' representative during its autumn plenary at Fulda.