A version of this story appeared in the Sept 22-Oct 5, 2017 print issue under the headline: Joining faith and science.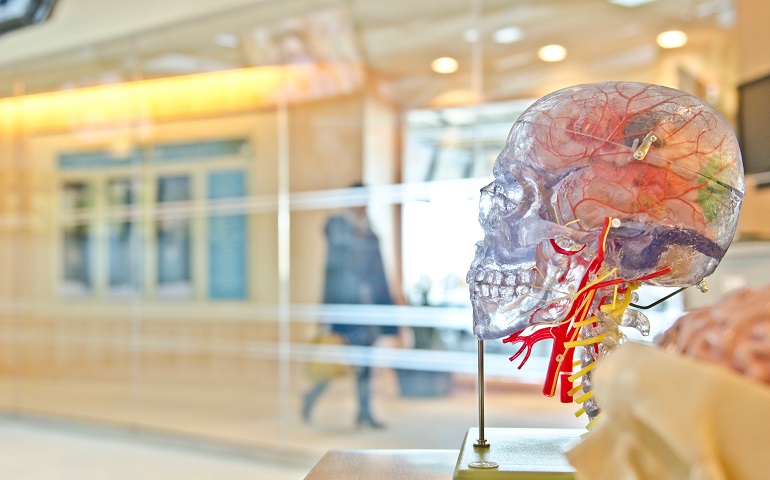 (Unsplash / Jesse Orrico)
During the Pentecost reading when members of a multilingual crowd can miraculously understand the apostles' preaching, Doris Donnelly realized something: If today's evangelizers want to communicate, they must speak the language of science.
This was not a totally new revelation for Donnelly, a professor of theology at John Carroll University who heads a project funded by the John Templeton Foundation to bring improved science education to seminarians. However, it reinforced her conviction that the 91 percent of priests without a strong background in the sciences would be better able to communicate with parishioners, analyze ethical issues, and serve as compelling leaders of prayer if they could acquire basic scientific literacy.
The project Donnelly leads, "Integrating Science Into College and Pre-theology Programs in US RC Seminaries," offers $10,000 grants through a competitive application process for professors who would like to develop and teach science courses in minor seminaries.
Thirty-one courses were funded through the program and will be taught by spring 2018; 15 of those were taught or are scheduled to be taught more than once, and four are already scheduled to be taught a third time.
Every state in the U.S. with a major seminary, with the exception of Michigan, offers at least one class funded by the program in a minor seminary.
"We're astonished that it took off the way it did," Donnelly said. The fact that some classes are already being repeated gives her hope that the courses might continue even after funding ends.