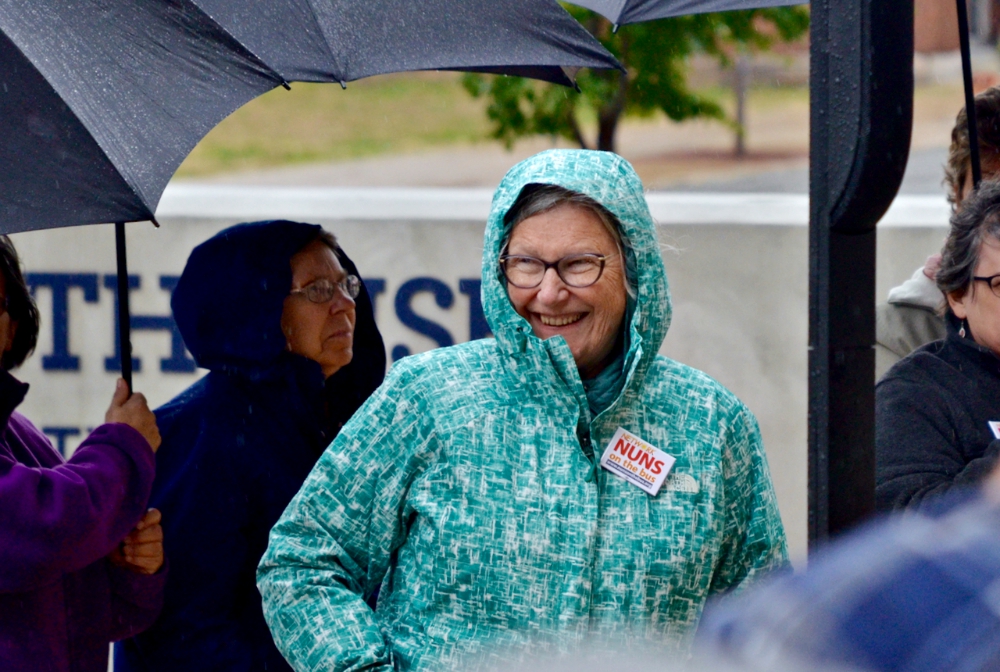 Social Service Sr. Simone Campbell, executive director of Network, is seen at a Nuns on the Bus stop in South Bend, Indiana, Oct. 19, 2018. (GSR photo / Dan Stockman)
Network, the Catholic social justice lobby known for its popular Nuns on the Bus campaigns, is urging Congress to pass legislation protecting the civil rights of LGBTQ people despite prominent bishops opposing the measure.
H.R. 5, the Equality Act, would prohibit discrimination on the basis of sex, gender identity and sexual orientation. It was introduced March 13.
"This bill is really just about providing protections for people who are discriminated against on a regular basis," Social Service Sr. Simone Campbell, Network's executive director, told Global Sisters Report. "That's not who we are as a nation. That's not what the Gospel is about."
Campbell said the difference of opinion with the bishops is not about opposition or dissent: It is simply about standing up for people's rights.
"It's not my intention to cause trouble," she said. "It's a call to love. It's a no-brainer in my book."