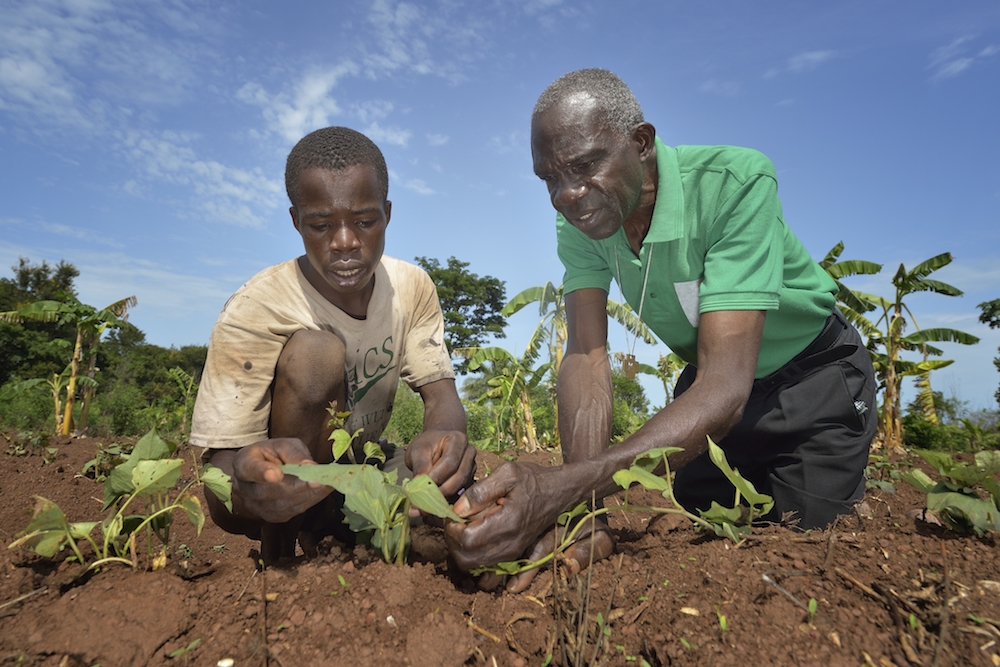 Climate-friendly farming techniques drew a mixed response from respondents to international poll. (CNS photo/Paul Jeffrey)
Editor's Note: EarthBeat Weekly is your weekly newsletter about faith and climate change. Below is the Jan. 29 edition. To receive EarthBeat Weekly in your inbox, sign up here.
Amid all the news of the climate tipping in a dangerous direction, there's a bright spot: Public attitudes seem to be tipping toward willingness to address the problem.
In a survey of 1.2 million people in 50 countries, conducted by the U.N. Development Programme, nearly two-thirds of respondents considered climate change a global emergency. That response was strongest in small island nations (74%), which stand to lose most from rising sea levels, followed by high-income (72%), middle-income (62%) and low-income (58%) countries.
The sentiment was also strongest among young people — nearly 70% of those under 18 said climate change is a global emergency, compared to about two-thirds of respondents between 18 and 60 and 58% of those over 60. And people with more formal education tended to see climate change as more critical, regardless of the country in which they live.
Those results echo a recent comment by Cardinal Pietro Parolin, Vatican secretary of state, who called climate change a global problem that requires the commitment and collective response of all humanity, as Junno Arocho reported for Catholic News Service.
The organizers of the study, called "The Peoples' Climate Vote," chose a novel method for gathering information, distributing the survey in 17 languages through game apps on mobile devices, and they acknowledge that the method did not result in a representative sample.
(If you're wondering what kind of audience a survey in a mobile app might reach, consider that a 2019 Pew Research Center study found that 76% of people in 18 higher-income countries had smartphones, compared to 45% in nine countries classified as "emerging economies." There was substantial difference between and within countries, however, with younger people, wealthier people and those with more formal education more likely to use smartphones.)
Nevertheless, the organizers said, the response sends a signal to policymakers that citizens want their countries to take stronger action to reduce greenhouse gas emissions. That message comes at a critical moment, as countries are expected to commit to more ambitious emissions-reduction targets by COP26, the U.N. climate summit scheduled later this year.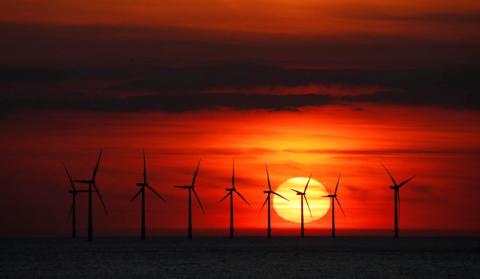 Renewable energy ranked high among climate change solutions in international survey. (CNS photo/Phil Noble, Reuters)
Of the respondents who considered climate change an emergency, six out of 10 said governments should do all they can, urgently, to address the crisis. Two out of 10 opted for slower action and more study, while the other two said nothing should be done or the world is doing enough already. The sense of urgency was greater in higher-income countries and small island nations, but still shared by more than half the respondents in middle- and low-income countries.
So what would they like their governments to do? Of a list of 18 areas that could be targeted for solutions, conserving forests and land scored highest, followed by using renewable energy and climate-friendly farming techniques, investing more in green jobs and businesses, and using more electric vehicles.
Keeping oceans and waterways clean, reducing food waste, making companies pay for their pollution, and making buildings more energy efficient followed on the list. Promoting plant-based diets ranked lowest, and supporting local communities, Indigenous people and women who are environmental stewards also drew little support.
That raises a red flag for me. Cattle ranching is a key driver of deforestation in the Amazon basin, and the people who defend their forests run a constant risk of harassment and murder. So food choices can't be unlinked from sustainable forest and land use, which scored highest on the list.
That message came through strongly at the Synod for the Amazon and may be a good topic for reflection and action by faith groups this Lent.
"While all countries face a multitude of challenges, the Peoples' Climate Vote shows that there are many opportunities for governments to address climate change with the backing of the people," the survey report says.
There is high overall support for renewable energy, and people in higher-income countries backed greater investment in green businesses and jobs. In countries like Brazil and Indonesia, where a large share of greenhouse gas emissions come from destruction of forests for ranching or plantations, there was majority support for forest and land conservation.
Regulating companies — making them pay for their pollution and provide more information to help consumers make climate-conscious purchasing decisions — also received solid backing. And almost all the respondents in highly urbanized countries supported the use of clean transportation, such as electric vehicles and bicycles.
Climate-friendly farming drew high overall support, but mixed results in countries where agriculture is a key economic sector. There was also support for infrastructure to protect against disasters — though not, oddly, for early-warning systems. And reducing food waste was more popular than increasing energy efficiency.
The study may not be rigorously scientific, but it provides some guideposts for both policymakers and climate advocacy groups.
You might want to compare the geographic results with a new interactive map of climate change risks around the world, published this week by The New York Times. To add another dimension, check out this 3D visual representation of population growth over the past three decades to see how many people live in areas of greatest risk.
---
Here's what else is new on EarthBeat: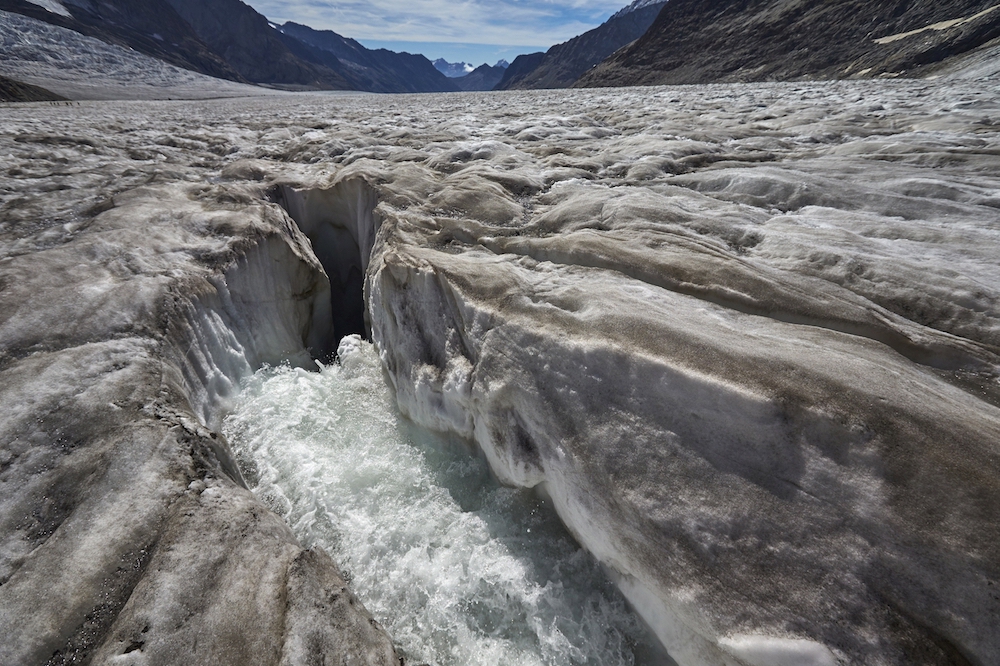 A new study shows that melting of the world's glaciers, like this one in the Swiss Alps, and polar ice caps has accelerated since the 1990s. (CNS photo/Denis Balibouse, Reuters)