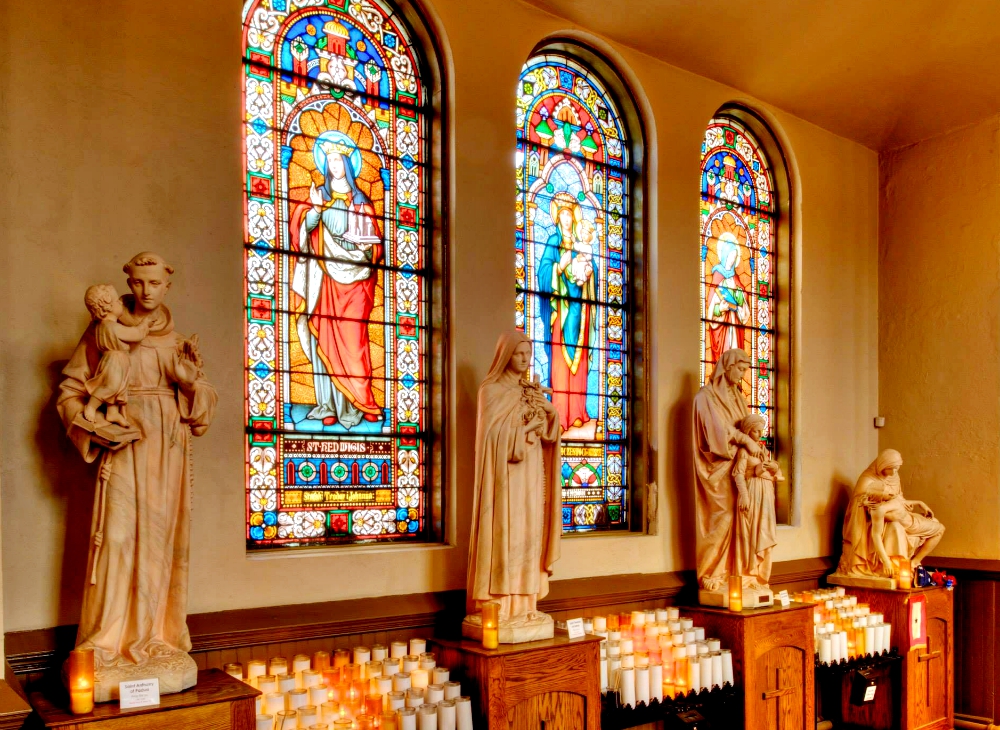 Statuary and stained-glass windows at St. Stanislaus Kostka Church in Pittsburgh: An evening Mass on the first Friday of every month has been attracting young people to the church. (Wikimedia Commons/Bestbudbrian)
Despite a concerted effort at evangelization, Mass attendance in the Cincinnati Archdiocese continues to decline.
A Pittsburgh parish makes a connection with young adults.
In Florida, a parish marks 20 years of perpetual adoration.
[Peter Feuerherd is a correspondent for NCR's Field Hospital series on parish life and is a professor of journalism at St. John's University, New York.]
We can send you an email alert every time The Field Hospital is posted. Go to this page and follow directions: Email alert sign-up.