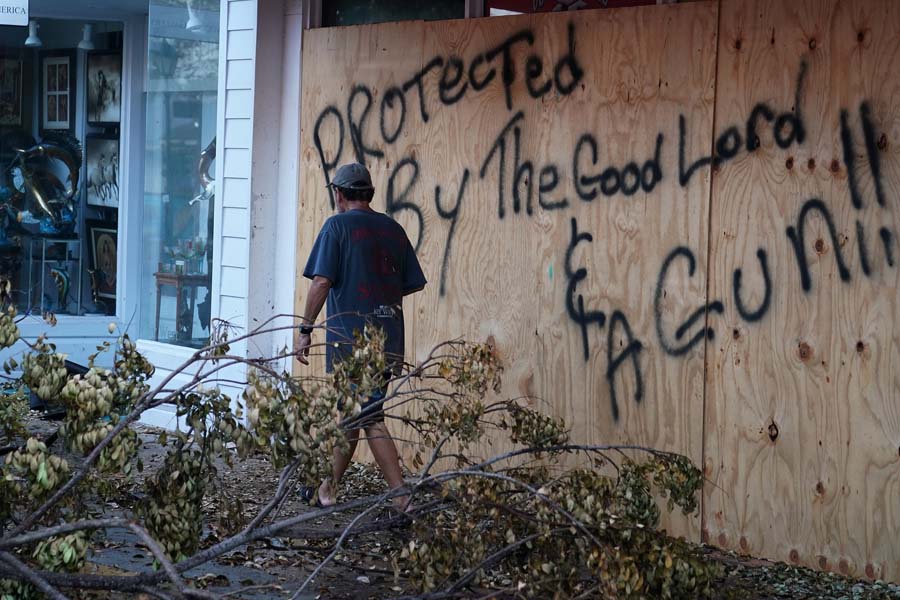 A man walks past debris and a sign on a boarded-up business Sept. 14, 2017, in Florida's Key West aftermath of Hurricane Irma. (CNS photo/Carlo Allegri, Reuters)
No room at the inn, at least in Catholic churches in Philadelphia this Christmas season. A Mexican mother and her children, seeking immigration sanctuary, get turned away, only to eventually find a place at an African-American Episcopalian church, known for its social activism.
Parishioners appeal to Rome to save their parishes in the Archdiocese of Hartford, Connecticut.
In Minnesota, a pastor is returned to his parish after accusations of sex abuse are deemed not credible by a diocesan panel.
[Peter Feuerherd is a correspondent for NCR's Field Hospital series on parish life and is a professor of journalism at St. John's University, New York.]
We can send you an email alert every time The Field Hospital is posted. Go to this page and follow directions: Email alert sign-up.