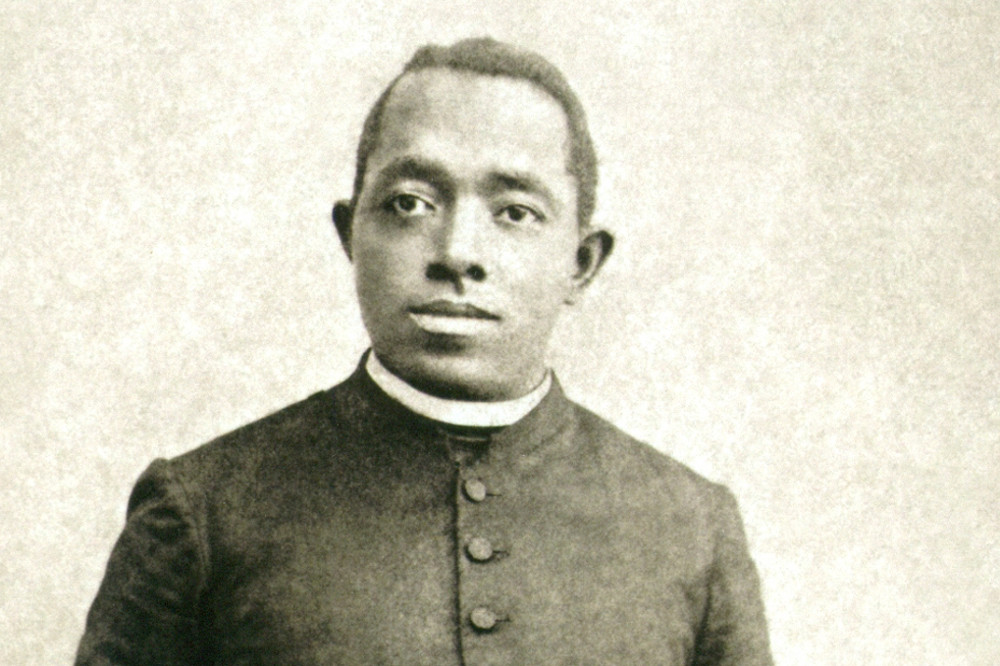 Ordained in 1886, Fr. Augustus Tolton. a former slave, is considered the first known black Catholic priest in the U.S. (CNS/Archdiocese of Chicago Archives)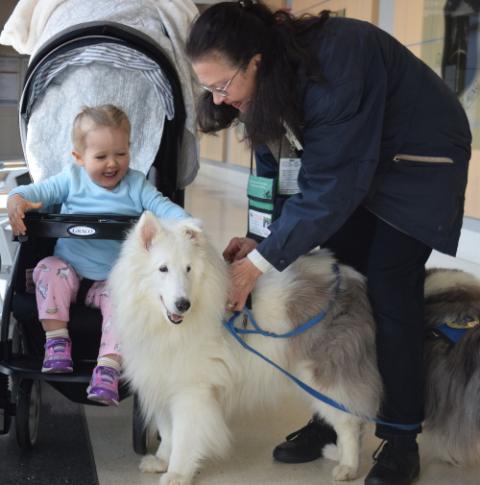 Young Hailey McConnell is enamored with animal-therapy Shetland Sheepdog Lothair at Langley Air Force Base in Virginia. Melanie Paul, right, brings therapy dogs to the hospital once a week. (CNS/ The Catholic Virginian/Jennifer Neville)
Parish-level and other grass-roots implementation of Pope Francis' 2015 encyclical on climate change and care of the Earth, "Laudato Si', On Care for Our Common Home," will be the focus of a series of conferences collaboratively offered by Creighton University and the Catholic Climate Covenant on the Jesuit university's Omaha, Nebraska campus. The first will be June 27-29.
St. Mary Parish in Opelika, Alabama, is taking a special collection as well as reaching out to victims of the powerful tornados that devastated Lee County, Alabama, a parish official told NCR. The monster storms made landfall March 3 about 20 minutes from the parish, killing at least two dozen people. Likewise, St. Michael Parish in nearby Auburn has put out requests for gift cards "of any amount" to aid storm victims. Archbishop Thomas Rodi of Mobile, Alabama, issued a statement March 4 asking "for prayers for those who lost their lives and for their loved ones, as well as for those who have lost homes and businesses." He said Catholic Social Services of the archdiocese had "reached out to the pastors of the affected areas."
While parishes across the country are taking part in a new small-group program addressing the church sexual abuse scandal, the Diocese of Allentown, Pennsylvania*, has encouraged the use of "Healing Our Church" for all its parishes during Lent. The six-week program was developed by Renew International which has been promoting small-group parish renewal since the 1970s.
Editor's note: We can send you an email alert every time The Field Hospital is posted. Go to this page and follow directions: Email alert sign-up.
*This story has been updated to correct the diocese.