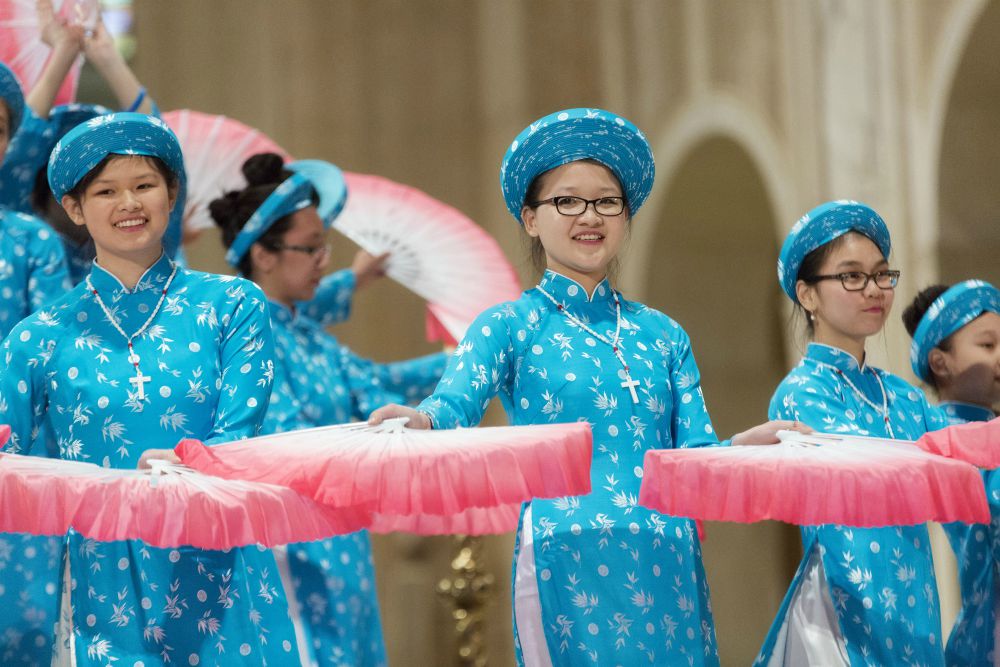 School children from Our Lady of Vietnam Church in Silver Spring, Maryland, perform a liturgical dance for the call to prayer in 2016. (CNS/Catholic Standard/Jaclyn Lippelmann)
A Bible study group is said to ease the stress on Catholic women.
West Virginia Catholics see a long road back after revelations about scandal-ridden Bishop Michael Bransfield
Focus on the exit sign. That was a piece of advice offered as a parish in eastern Tennessee began to grow exponentially.