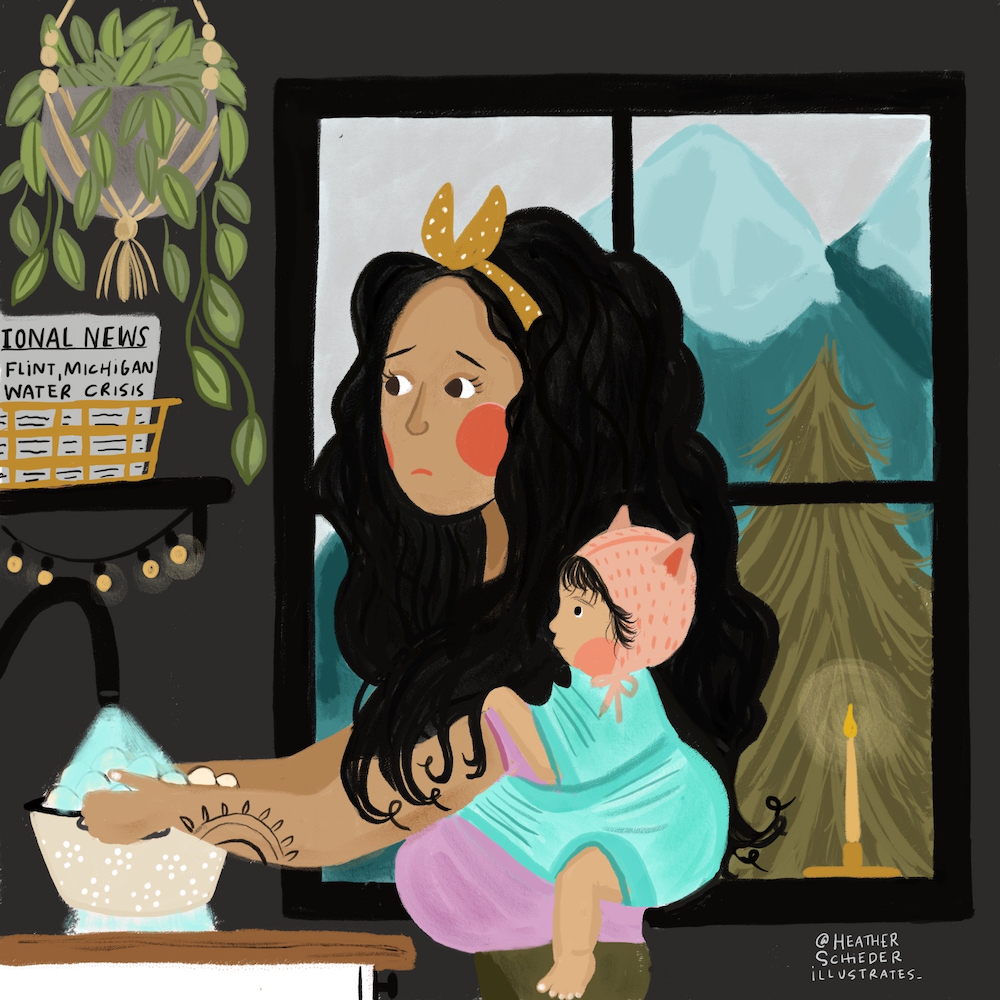 (Heather Schieder, @heatherschiederillustrates_)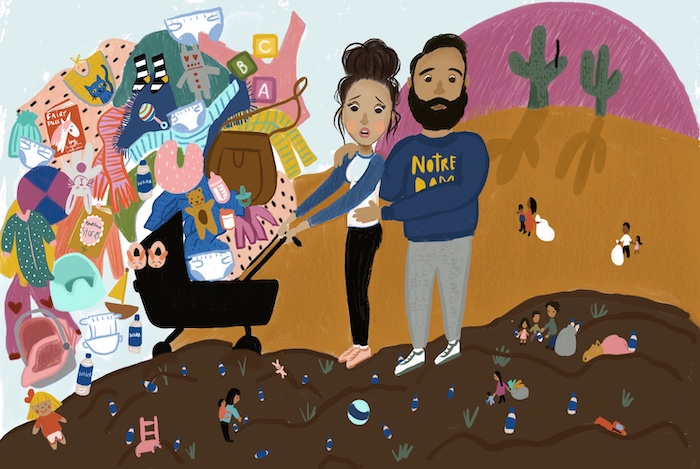 (Heather Schieder, @heatherschiederillustrates_)
Last spring, when EarthBeat was still in the planning stage, we compiled a list of several dozen questions we hoped to address in the course of our coverage.
If you visit EarthBeat today, you'll find NCR's Brittany Wilmes taking on Question #17: How is climate change affecting the decisions of young Catholic couples in terms of family planning?
Brittany joined NCR in 2015 as its first ever engagement editor. In that role, she helps connect stories in NCR, Global Sisters Report and EarthBeat with audiences most apt to be interested, mostly via such social media tools as Facebook, Twitter and Instagram. Every once in a while she writes a story of her own.
As a Catholic newlywed, Brittany seemed just right for this assignment.
After finishing the story this week, she flew off to Baltimore for the Mid-Atlantic Congress, the annual gathering of Catholic pastoral and administrative leaders.
"I was surprised by this reporting process," she told me by Slack, one of the networking tools NCR uses to link up our often far-flung colleagues. "I had been dragging my feet because I didn't want to face my own feelings on this topic, but the more people I talked to, the more affirmed I felt in my own decision.
"My husband and I don't have kids yet, but we do talk a lot about how we'll raise children while prioritizing our social justice values. I appreciated the honesty of these women as they talked about carrying the tension of their desires alongside their concerns about the planet."
She spoke with a wide range of people in her reporting, including those who plan to become parents by adopting children or perhaps as step-parents. She said she ended up focusing on women for this story because "they're the ones carrying the decision of whether to have children, just as they'll carry those eventual children before (and after) birth… The more freedom women have to make informed decisions regarding their health and capacity to provide for their families, the better for everyone."
Be sure to read Brittany's brief sidebar about how she and her husband are approaching these questions.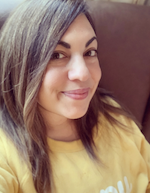 To illustrate Brittany's story, we connected with Heather Schieder, an artist and illustrator who lives in Western New York, with her husband, children and two dogs. She describes herself as "a Catholic with a passion for social justice (who also) loves nature, lots of color, styling her home, making things, new adventures, making people laugh and creativity through color and story."
In a text message, she told me: "Working on these illustrations for the article was so thought provoking. I didn't know that American garbage was filling landfills in Guatemala and that the families there were having to sift through our trash in order to send their children to school. That was heart wrenching to learn, and I was happy to be able to bring awareness to that through my drawing.
"As a mom of five, I feel that the best people to make decisions on the size of their family are the couple themselves. What's right for me and my husband may not be right for you, and I think having conversations about that and allowing couples to figure that out for themselves without pressure is healthy and good."
Family planning is such an important dimension of life in an era of climate crisis that you can expect to see more on EarthBeat going forward from the women and men wrestling with the questions. In the meantime, we welcome your comments here.
---
Here's some of what else is new on EarthBeat this week:
---
Here's some additional climate-related coverage:
---
Upcoming Event:
A Quaker group called the Friends World Committee for Consultation invites you to an online sustainability conference on Feb. 22: How does God call us to act? You'll find more events like this -- virtual as well as in person -- on EarthBeat's Event Calendar. And don't forget to post upcoming events that you're involved in.
---
Closing Beat:
NCR concluded its winter membership drive yesterday and by early evening had hit its goal of 250 new members smack on the nose. I followed up with one of the new members who signed up from an EarthBeat page on the site, Sue Kegley. She wrote back:
"A couple in our small church group have commented for years about articles that they had read in NCR, but it was only recently that I took the time to sign up. The articles I have received so far have been so reassuring! I am a progressive minded person committed to a wide range of social justice issues who is trying to bloom in a fairly conservative church community.
"I have been inspired by what you and others in the church are accomplishing in regards to the environment, immigration, caring for the poor, and other important issues. I am happy to support your work."
Thanks, Sue! If you'd like to join her in supporting the work of EarthBeat and NCR – and haven't yet become a member – please do so now. You can join here for as little as $5 a month.
We also hope you'll forward this week's newsletter to anyone you believe might want to subscribe. They can do so here.
Thanks for reading!
Bill Mitchell
NCR Climate Editor
bmitchell@ncronline.org