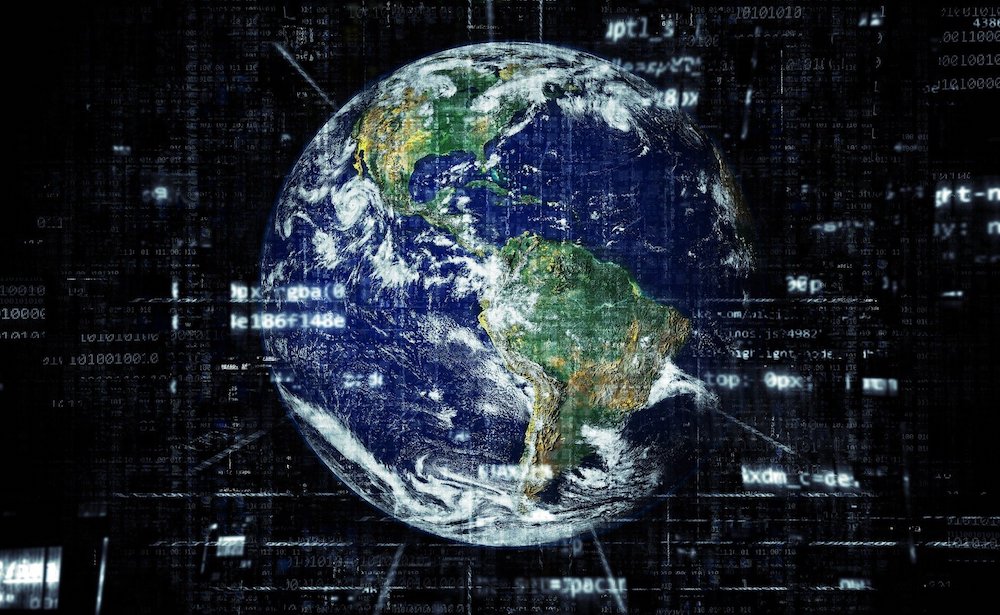 Our digital devices and the internet and its supporting systems account for about 3.7% of global greenhouse gas emissions. They also have water and land footprints. (Pixabay/Pete Linforth)
Editor's Note: EarthBeat Weekly is your weekly newsletter about faith and climate change. Below is the May 28 edition. To receive EarthBeat Weekly in your inbox, sign up here.
Remember those early months of the pandemic, when it seemed that the human environmental footprint was shrinking? Air pollution eased as lockdowns took vehicles off the roads, and wild animals ambled through once-bustling neighborhoods.
Meanwhile, many of us hopped onto the digital highway, using video conferencing for classes, business meetings and family dinners. And with theaters closed, we popped corn and streamed movies at home.
But that has an environmental footprint, too, according to a paper published recently in the journal Resources, Conservation & Recycling. (The paper is behind a paywall, but there's a good summary here.)
Although working from home reduces travel-related greenhouse gas emissions, the increased use of the internet over the past 15 months — at least some of which is likely to continue even after the pandemic passes — has impacts that must be considered in a transition to a "green economy," the authors say.
The internet requires energy to store and transmit data. That implies not just carbon emissions, but also the use of water, if the energy comes from hydroelectric dams, and land for the data centers and other infrastructure, say the authors, who are from the University of Maryland, Purdue University, the Massachusetts Institute of Technology and Yale University.
Although data centers have become more efficient in recent years, those figures still add up. Scientists estimate that our devices, along with the internet and its supporting systems, contribute 3.7% of global greenhouse gas emissions — similar to the pre-pandemic contribution of the aviation industry. The internet's water and land footprints, however, have generally been overlooked.
Growth in internet use since March 2020, especially of energy-intensive services like video conferencing and streaming, has expanded those footprints. By the end of 2021, the study estimates, it could take a forest twice the size of Portugal to sequester the carbon emissions related to the increased use, while the water footprint would be the equivalent of adding another 317,000 Olympic-size pools and the land footprint would be the size of Los Angeles.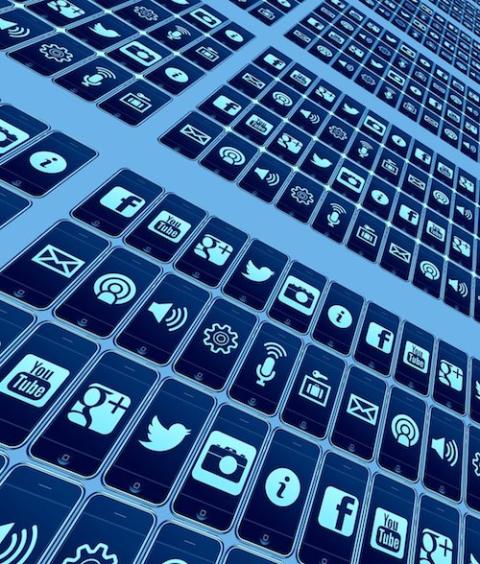 Turning off camera, skipping high definition and reducing gaming and social media time shrink environmental footprint. (Pixabay/Gerd Altmann)
We can all do our part to stem the tide. Turning off your camera during virtual meetings and web calls can reduce the combined carbon, water and land footprint by 96%, while streaming videos from services like Netflix at standard resolution instead of high definition can shrink it by 86%, the study found. Further savings come from unsubscribing from unused email lists, deleting unnecessary files stored in the cloud, and limiting time playing games and using social media.
Because Internet services want to provide high quality and keep us logged on, they're unlikely to make such cutbacks on their own, so it's up to us, as consumers, to ask for — and use — energy-saving features, say the authors. This, they add, will require a combination of awareness-raising campaigns and public policies.
The findings about reducing our digital environmental footprints are food for thought as Catholics and church institutions consider how to respond to Pope Francis' call to implement the principles and values set out in his 2015 encyclical, "Laudato Si', on Care for Our Common Home."
On May 25, the Vatican launched a long-awaited program for putting Francis' ecological encyclical into action throughout the church. With the Laudato Si' Action Platform, the pontiff invited all Catholics "to create the future we want," reports NCR environment correspondent Brian Roewe. The platform will offer action guidelines for families, parishes and dioceses, schools and universities, healthcare facilities, businesses and farms, lay-led organizations and religious congregations.
Roewe's story quickly became one of the most-read stories of the week for EarthBeat and NCR. It's encouraging to see so much interest in this effort to contribute to a more sustainable future for the world.
Is your parish, diocese, faith group or workplace already putting Laudato Si' into action or planning to take part in the Laudato Si' Action Platform? If so, we'd like to hear about it. Drop us a line at earthbeat@ncronline.org and we'll share the ideas.
---
Here's what else is new on EarthBeat:
Here's some of what's new in other climate news:
Oil companies got a wake-up call this week, as activist shareholders won seats on ExxonMobil's board of directors and approved a call for Chevron Corporation to reduce emissions, while a Dutch court found Royal Dutch Shell's climate actions inadequate. Watch EarthBeat in the coming week for reactions to those developments from Catholic investors and climate activists.
---
Upcoming events:
Linda Hogan, professor at Trinity College Dublin, will speak on "Human Rights and the Vulnerabilities of Gender in a Climate Emergency" at 10 a.m. Eastern Time June 2 as part of a three-day virtual Women, Solidarity, and Ecology Conferencej beginning that day, sponsored by the Laudato Si' Research Institute at the University of Oxford in England.
You can find more information about these and other coming events on the EarthBeat Events page.
---
Closing beat:
Two of EarthBeat's most-read stories so far this year were published this week — not just Roewe's account of the Vatican's launch of the Laudato Si' Action Platform, but also the interview with Jane Goodall about religion, nature and science.
The two stories are related, as the interconnectedness of which Goodall speaks is also a constant theme of Francis' teachings about the environment and the need to heal our relationship with the rest of creation is the message woven throughout Laudato Si'.
If you like EarthBeat Weekly, why not share it with a friend? Feel free to pass along the link to EarthBeat Weekly on our website. Or if you prefer, you can sign up here to receive the newsletter in your inbox every Friday. Thank you for reading EarthBeat!