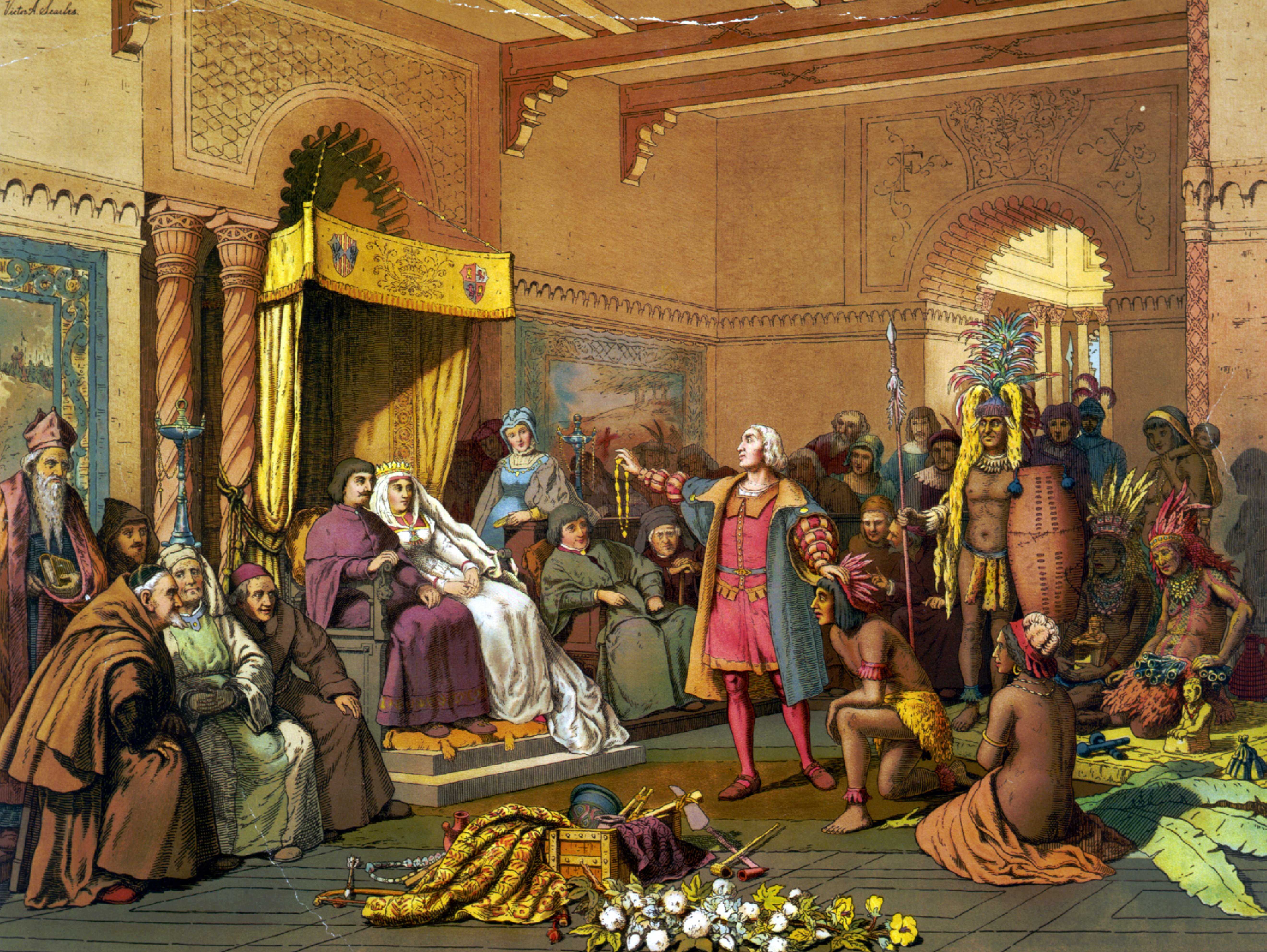 An illustration shows Christopher Columbus standing before the king and queen of Spain, presenting Indians and treasures from the New World in 1493 in Barcelona. (Newscom/World History Archive)
Chicago -- $50M suit filed against 'sexually violent' ex-priest Daniel McCormack
Vatian City -- Rector of Legion-run seminary leaving after fathering 2 kids
Global Sisters Report takes a closer look at the OK Clean Water Project and Water With Blessings, two collaborative projects among women religious. Both empower local leaders to bring drinkable water to the marginalized, giving them the proper tools to be self-reliant.
Sr. Michele Morek says, "It's hard for a New Mexican to imagine rain that lasts all day. It's hard for a person who has never tasted a taco to imagine how good they are." Tacos and umbrellas: Local culture is everything
Are you listening to "In Conversation," the NCR Podcast? (You should be.) Deepening spirituality through yoga and the internet The round up of all NCR podcasts are here: NCR In Conversation
---
Start your day inspired with daily scripture reflections. Join NCR's sister publication, Celebration, for Daily Bread, a series of short reflections written by four authors who meet regularly to share the readings.
Or reflect on
Pencil Preaching by Pat Marrin. Every morning Pat Marrin breaks open the Word with a pencil sketch and a short meditation.
---