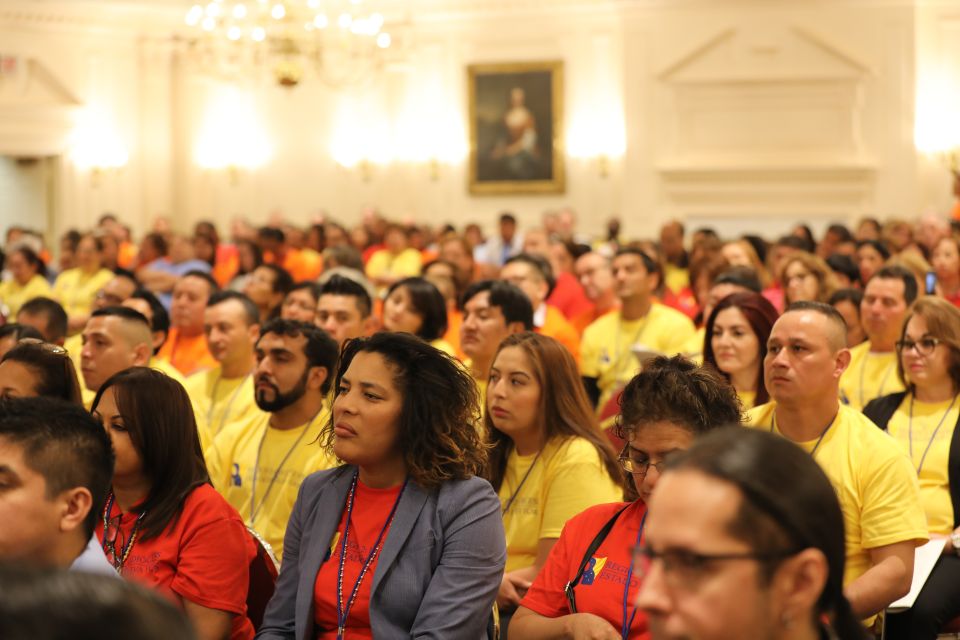 Representatives gather June 23 during the Region II encuentro held June 22-24 in Albany, New York. (CNS/AGC Media/Courtesy of Cesar Gonzalez)
The four-year, nationwide consultations with the Hispanic Catholic community will culminate at the national V Encuentro Sept. 20-23 in Grapevine, Texas, as delegates from around the United States gather to form a collective, Hispanic Catholic voice — one that will be imperative to the future of the church.
On the show today:
Soli Salgado, staff writer for Global Sisters Report, often covering issues related to Hispanic communities and social justice.
Background reading:
How do I listen?
We can let you know when new podcast episodes are published. Sign up for emails here.
From your iPhone or iPad: Open the preloaded app called "Podcasts." It has a purple icon. If you're reading this from your phone, tap this link, which will take you straight there. (You can also use the magnifying glass icon to search; type "NCR in Conversation.") Once you're on the series page, you can tap on an episode title to play it. Tap on the "subscribe" button to have new episodes sent to your phone. If you prefer another podcast player, you can find "NCR in Conversation" there. (Here's the RSS feed.)
From your Android phone or tablet: You can listen and subscribe using the preloaded Google Play app. If you're reading this from your phone, tap this link to play the latest episode and learn more about the app.
From your desktop or laptop: You can also simply press the play button above to listen on this page. Make sure to keep this window open on your browser, or the audio will stop. You can always find the latest episode of NCR in Conversation at NCRonline.org/podcast.